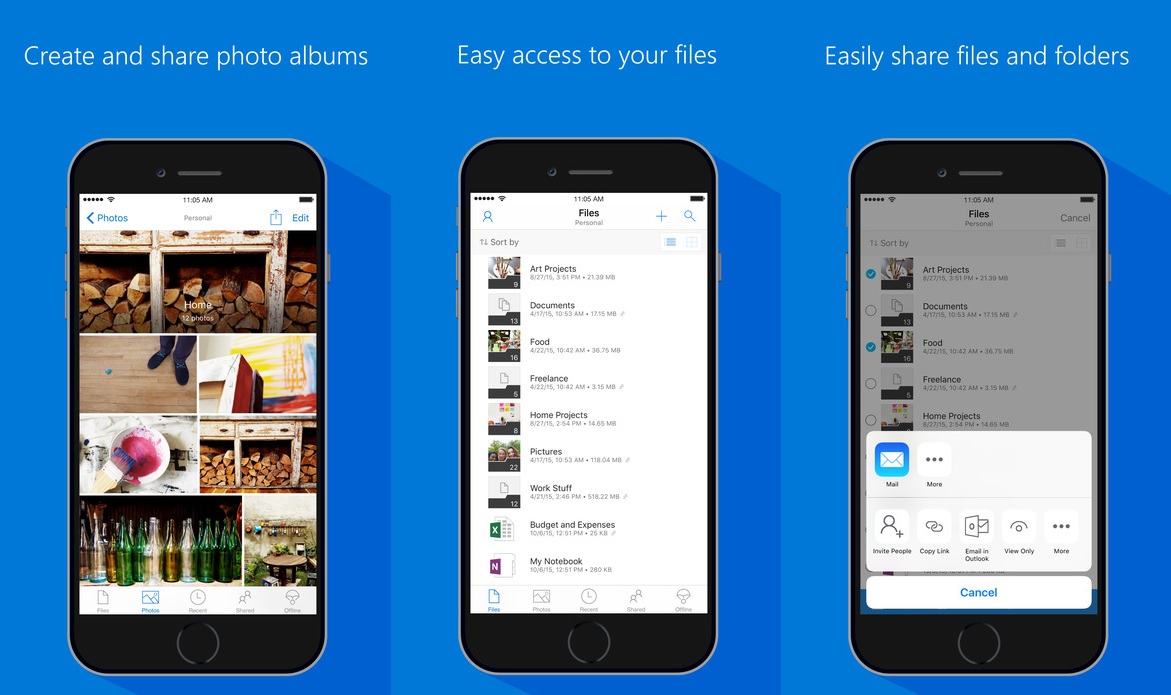 Microsoft recently released v10.34.11 update for its OneDrive app for iOS devices. This update comes with one major feature, the Office Lens integration. With this new feature, you can scan anything using your mobile camera at ease.
With Whiteboard mode, Office Lens trims and cleans up glare and shadows. With Document mode, Office Lens trims and colors images perfectly. Business Card mode can extract contact information and save it into your address book and OneNote. This feature works best with the following business cards: English, German, Spanish and Simplified Chinese.
This OneDrive update also fixes an issue causing a crash on launch for some users.
Download the updated app here from App Store.