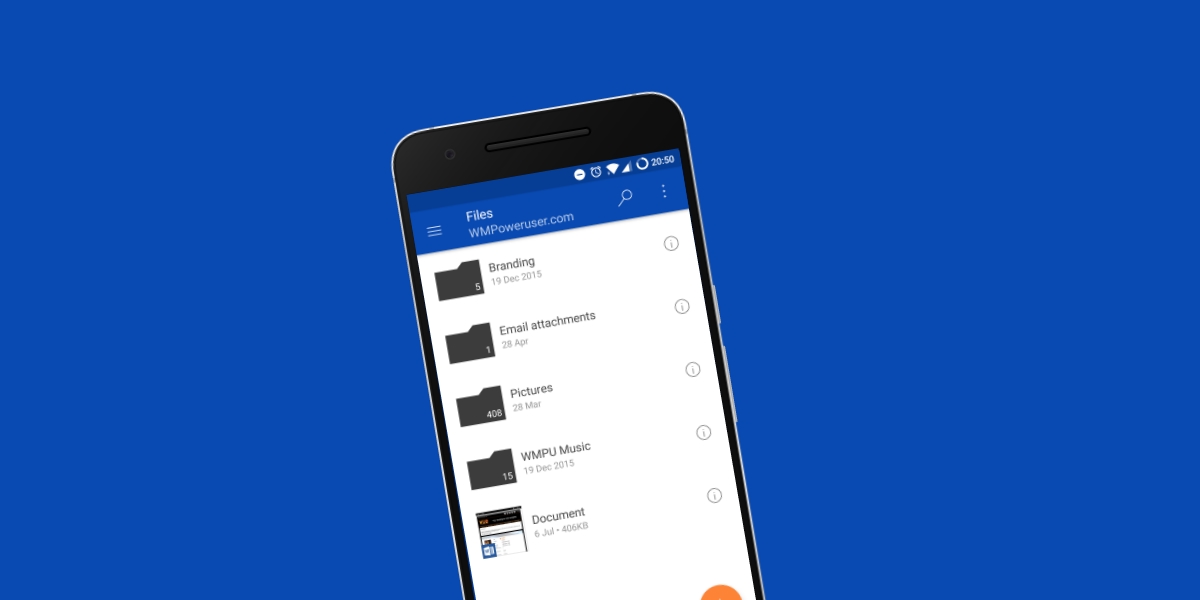 Microsoft has some new features coming to its OneDrive on Android. The company is currently rolling out a new update for the app which adds a couple of much-needed features. Firstly, the latest update allows users to create Office files right from the OneDrive app — this means, if you want to create and store a Word, PowerPoint or Excel document on OneDrive, you can now directly create one from the OneDrive app on your Android device which is very useful. In addition to these features, Microsoft has also enabled notifications for real-time collaboration on Office documents. In case you don't know, this feature will notify users when a someone starts working on a shared file. For example, if you share a Word document with your friend, you'll get notified once they open and start editing the document on OneDrive.
Alongside these Office features, Microsoft is also adding a pretty interesting SharePoint feature to the OneDrive app on Android with the latest update. SharePoint users can now view and manage their SharePoint Sites right from the OneDrive app on their Android smartphone. However, do keep in mind that this feature is only available to those using OneDrive for Business.
These new features on the OneDrive are indeed pretty nice, especially the Office integrations. If you use an Android phone, you can go ahead and give all of these features a try by downloading the update from here.