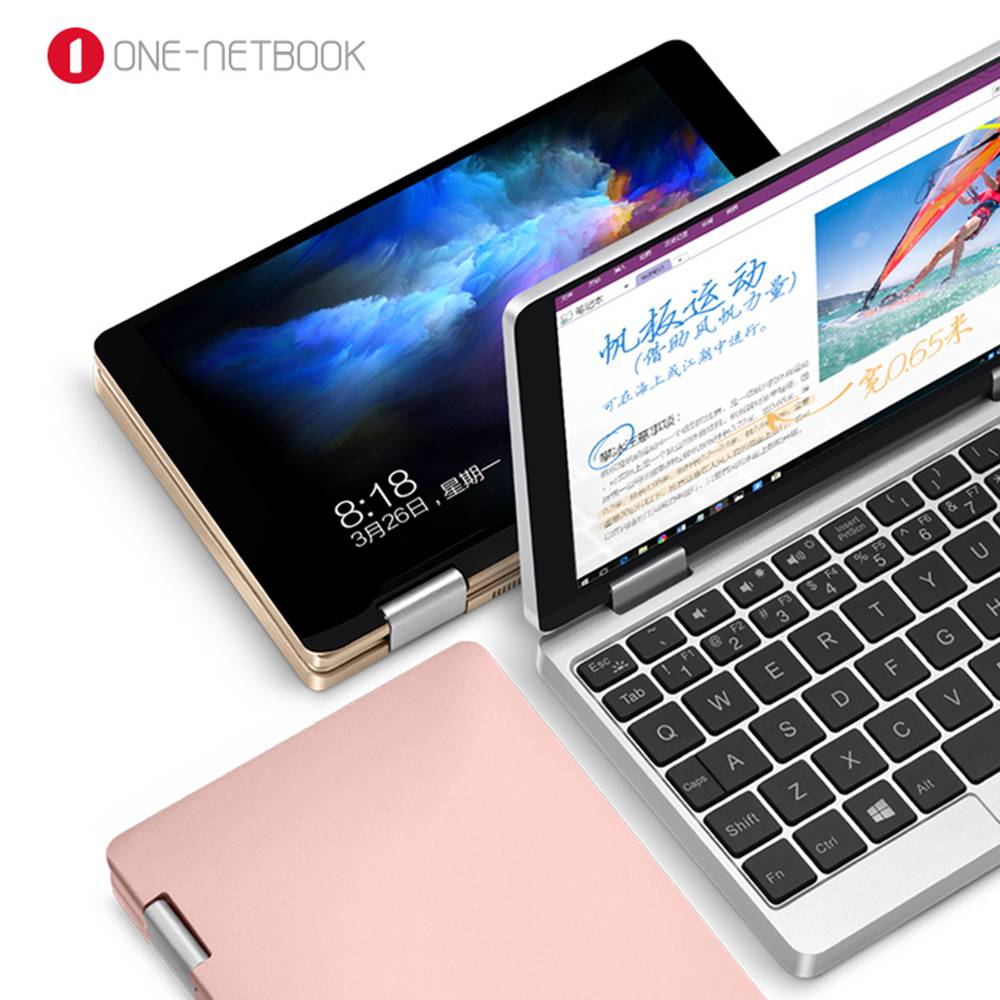 When we wrote about the 5 inch Mi MiniPC yesterday many readers told us that a 7-inch screen was the minimum spec they required to be productive.
As if by magic a new product showed today which appears to have answered their prayers. The One Mix Yoga (no relation to Lenovo, which may be this device's biggest problem) is a 7-inch mini PC with quite a high spec that could still fit into a cargo pants pocket.
The One Mix Yoga features a 7 inch 1920 x 1200 touch screen with active pen, which features  2,048 pressure levels, 8 GB of RAM, 128 GB expandable storage, a large 6500mA battery (up to 12 hours battery life), 802.11a/b/g/n/ac WIFI and is powered by an Intel Cherry Trail x5-Z8350,Quad Core processor (probably the second weakest point).
Like every other Yoga (it seems made by Lenovo or not) the screen can flip, turning the device into a thickish tablet.
For more conventional work it features a backlit keyboard and infra-red mouse.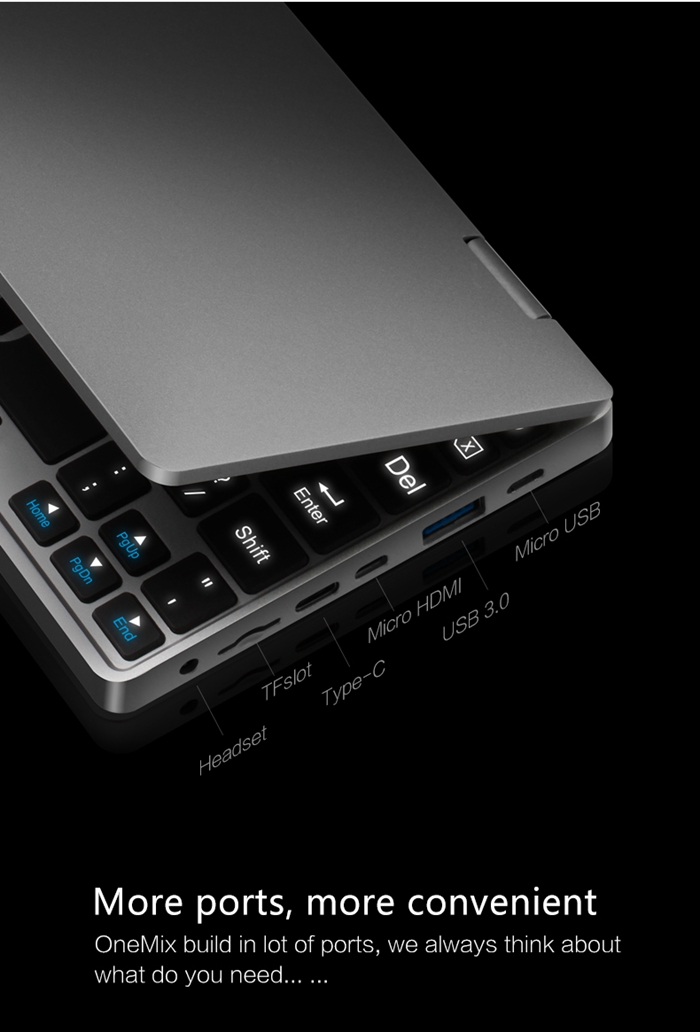 In terms of ports, it features a full-sized USB 3 port, USB C port, micro-USB for charging (which means any power bank can charge it), a micro-SD card slot, micro-HDMI and headphone jack.
See the oneMix sizzle reel below:
Geekbuying is offering pre-orders for the device for $459.99 for shipping in June. After this, the price will rise to $583.99.
While I feel the ideal device would have a more modern processor and would be produced by a major OEM, I can see this device ticking many of the boxes the 5 inch mini PC from yesterday did not.
What do our readers think? Let us know below.
Via Slashgear.com