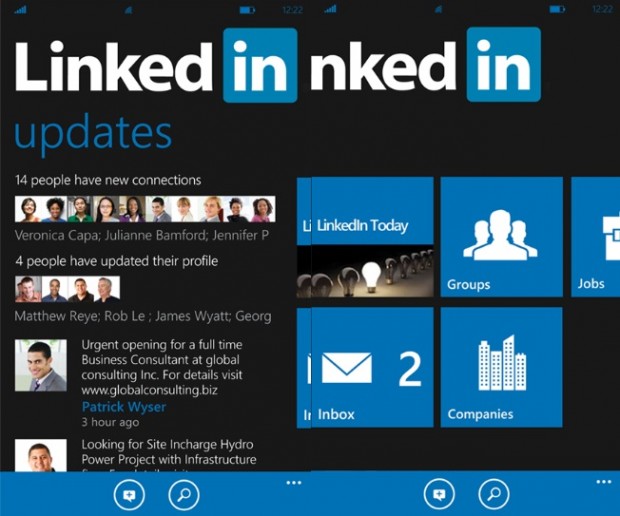 LinkedIn, the world's largest professional social network released its app in Windows Phone Marketplace. The app looks beautiful and it works smooth as well. It allows you to read updates from your network, comment on the feeds, manage invitations, etc,.
Get on-the-go access to your professional network with LinkedIn for Windows Phone. Find and connect with more than 150M members worldwide, read the latest industry news, keep up-to-date with your groups, explore jobs you might be interested in, and share content with your network from anywhere.
I will say that this is a solid v1 release and you can download it here from the marketplace.
Thanks to Simon for the heads up.