The official Facebook for Windows Phone 8 devices just got updated to v5.2.2.0. This store listing does not include any change log and I guess this is just a bug fix update. The previous major version v5.2 included several new features.
v5.2 Additions: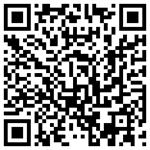 • Faster and more reliable notifications
• Toasts for Facebook chat
• Redesigned primary tile
• Redesigned secondary tiles for chat, events, groups, pages, and photo albums
• Messaging improvements
• Performance improvements
• Support for additional languages
The updated app can be found in the Windows Phone Store here.