Is Copilot the best AI companion out there? Help us find out by answering a couple of quick questions!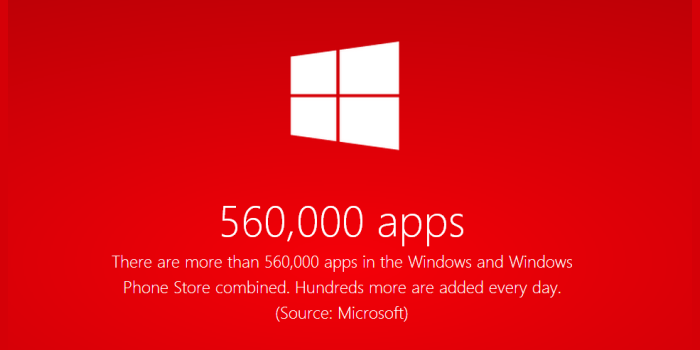 Microsoft has updated their Microsoft by the  Numbers site with a new number for the combined Windows Phone and Windows 8 store.
The latest number lists 560,000 apps in the stores, up from 525,000 on the 14th November 2014 and 400,000 on the 27 June 2014.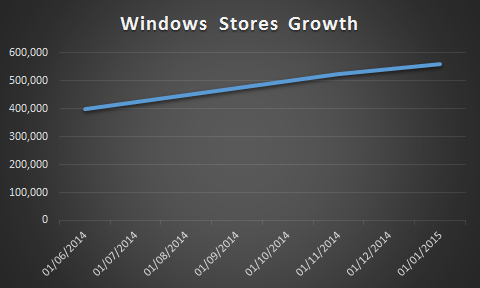 A quick look at the graph above will show that there has been a slight slow down in the growth since numbers were last announced, which is of course not the direction we want to go.
Hopefully when the combined stores actually become a factual reality, with windows apps being usable on windows phone and vice versa, and creates a larger market, we will see a reversal of the trend and help the store catch up to the more than 1.3 million apps in the iOS and Android stores.
Via NPU