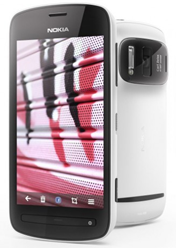 It surprised the whole market and even influenced Nokia's share price negatively when Nokia's new amazing PureView 41 Megapixel camera debuted on a Symbian phone rather than a Windows Phone 7 handset.
In an interview with Finnish newspaper Aamulehti Nokia Senior Vice President Jo Harlow however reassured readers that they will not have to wait too long to see the technology available on a modern operating system.
She said "I can't say precisely when, but it will not take very long."
Given the products that Nokia has on the market I suspect however we will have to wait for a flagship handset running Apollo before we see PureView on Windows Phone.
Do our readers agree? Let us know below.
Via ESphoneblog.com