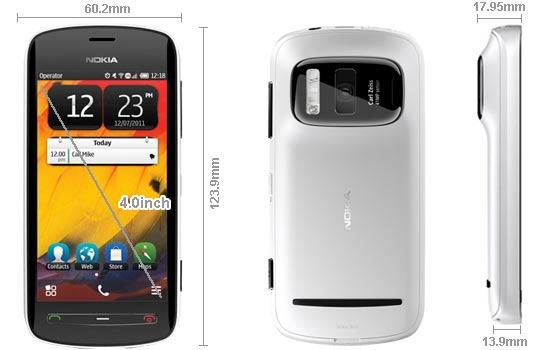 The Pureview technology may go on a diet in the future.
I don't think anyone disputes that the Nokia Pureview is amazing technology, but the larger form factor demanded by the physics of the 42 megapixel sensor has suggested that any Pureview handset will by necessity be a large and bulky device.
Now Nokia's camera guru, Damian Dinning, has suggested in an interview with WPDang that this is not necessarily the case.
He said:
We believe that the 808 volume is acceptable for most consumers, it can easily fit in your pocket, and at the same time, when being used as a camera ,  the phone also needs to have a certain size and weight, in order to get a better grip and stability. Of course, with the development of technology in the future, as technology advances and matures, with the same camera performance and body type more lightweight smartphones will also appear that solves the contradiction between the needs of the mobile phone volume and camera optics .
If Nokia is able to bring the technology significantly closer to the size expected from a modern smartphone while still preserving quality, they will have achieved an amazing differentiator which is guaranteed to sell millions of phones.
Read the full interview at WPDang here.