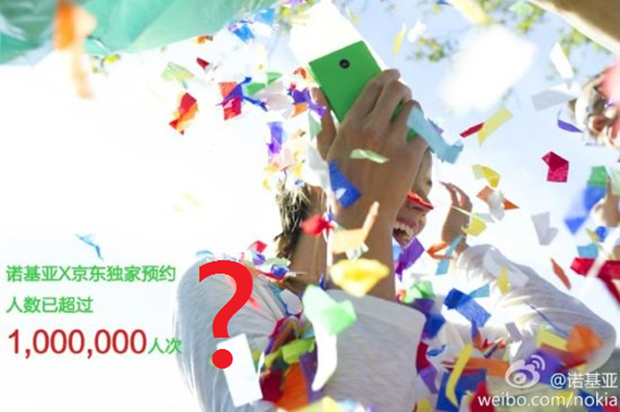 It turns out Nokia's Weibo announcement of 1 million pre-orders for the Android Nokia X is pretty misleading.
LiveSide.net reports that the number was generated at retailer JD.com, and that the pre-orders, which unusually for China did not require any registration or money down, was part of a contest to win the handset with instant wins ie. Click the pre-order button and you can win a Nokia X. 
Entrants were also able to "pre-order" for each of the 4 colours, suggesting much less than 1 million Chinese were interested in the handset.
On the other hand LiveSide does note that at around $100 the handset is pretty cheap, even for an Android handset, so it may still do pretty well in the end.  However for now we should withhold judgement until much more information is available.
Thanks jaylyric for the tip.