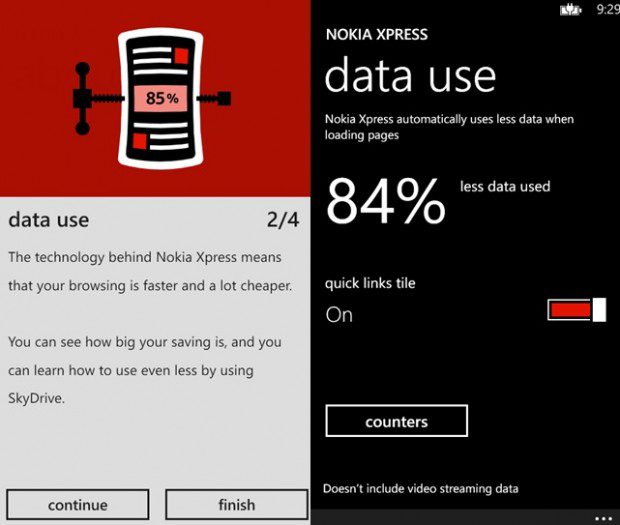 Nokia released the Xpress web browser beta with server based compression technology to save data usage back in October. Later they released final version of the app with new features and the new update today brings the support for 512MB devices like Nokia Lumia 620 and more. Nokia Xpress compresses web pages up to 85%, lets you direct download content to SkyDrive and monitor data savings via live tile and features faster page viewing from compression, touch-to-search, automatic feed detection and on-page translation.
What's new is this version:
– Updates to privacy policy
– 512MB devices now supported, including Lumia 620 and Lumia 520
– Hindi translation for any web page
Download the app for your Nokia Windows Phone 8 device here.