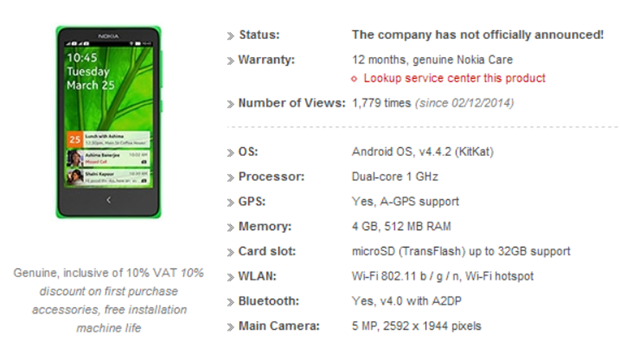 The Nokia Normandy, or more officially the Nokia X A110, has once again shown up at an online retailer, and this time the entry is accompanied by a price.
The Android handset with a Windows Phone-like skin will cost between 2.2 mil to 2.5 mil VND, or around $110.
At the same retailer the Nokia Lumia 525 costs 3.39 million VND, or around $160. The specs for the handsets are pretty similar, except for 512 MB less RAM and 4 GB less storage.
The handset is expected to launch in March, which is of course after Mobile World Congress, so we may get to see it there after all.
Via Techrum.vn