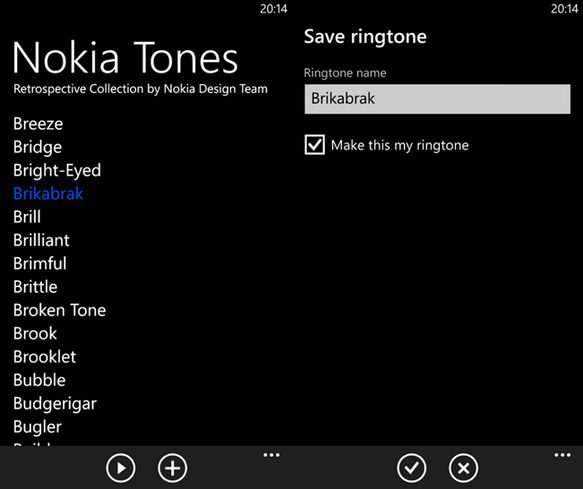 Many of the Nokia's ringtones in their mobile devices are iconic, most of the people in the world  would recognize them whenever it rings. Over the years, Nokia has created over 1000 ringtones which were embedded in various Nokia products from 1994 through 2014. If you are interested in them, Nokia Sound Design team has released an app called Nokia Tunes which will allow you download them all and set it as your ringtone. Aleksi Eeben from the Sound Design team at Nokia has published this app in Windows Phone Store.
Afternoon, Archipelago, Ballerina, Bird Box, Cello, Clouds, Cottage, Crossroad, Dawn, Dewdrop, Earl's Torch, Elephant, Emile, Miniature of Pond, Miniature of Troy, Mountain Peaks, Note, Openings, Rising, Serene, Shimmering, Travels and Wigs performed by Bratislava Symphony Orchestra conducted by David Hernando Rico.
You can visit Nokia's SoundCloud pages for more such ringtones and various sounds: http://soundcloud.com/nokia-design-team
Download the app here from Windows Phone Store for free.