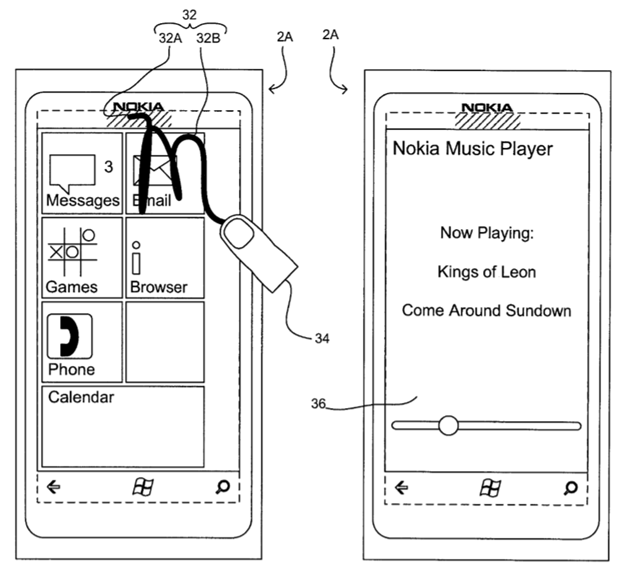 Nokia has been busy looking for features to differentiate their Windows Phones, and the latest to turn up at the patent office is "Using a Symbol Recognition Engine."
The recognition engine would use the touch-sensitive layer of the touch screen, and would recognize gestures which start or end outside of the touch screen.
Those gestures can then be used to open applications, but also dial numbers, launch searches in apps or even do a universal search.
While relatively cool, it seems likely it would be as fast to use the keyboard.
The patent can be seen here.
What do our readers think of this patent? Let us know below.
Thanks Andrian for the tip.