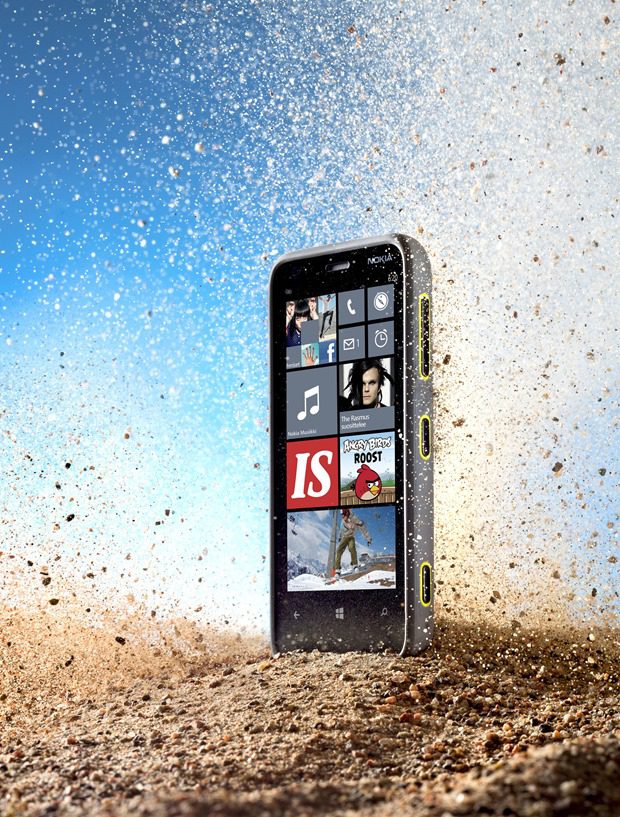 EsPhoneBlog.com reports that Nokia has started selling the Nokia Lumia 620 bundled with its IP54-rated rugged case as the Nokia Lumia 620 Protected Edition.
The case makes the combination rugged enough to withstand significant dust and water splashes, such as for example on a construction site, but does not make it waterproof enough to actually dunk in water.
Finnish online retailers Gigantti.fi andVerkkokauppa.com are selling the handset for 239 Euro, which seems somewhat pricy considering the case only costs 25 Euro on its own and the NL 620 retails for 198 Euro.
It is likely Nokia is aiming the bundle at enterprise buyers, a significant buyer of Nokia's Lumia handsets in Finland.
See our hands-on with the case here.
BTW, does anyone else think the picture above is pretty amazing?