There is something to be said for having a consistent design language, and this concept Windows 8 Nokia tablet certainly takes its cues very well from the much lauded Nokia Lumia 800 design.
The concept, created by a MyNokiablog reader, has the following specs:
Lumia "coffee" tab
1.4GHz cpu
512Mb ram
16/32/64Gb storage
9.7? AMOLED "clearblack" display (1280×800)
8Mp Rear camera, 2Mp front facing camera
Windows 8 tablet edition
Wifi/3G connectivity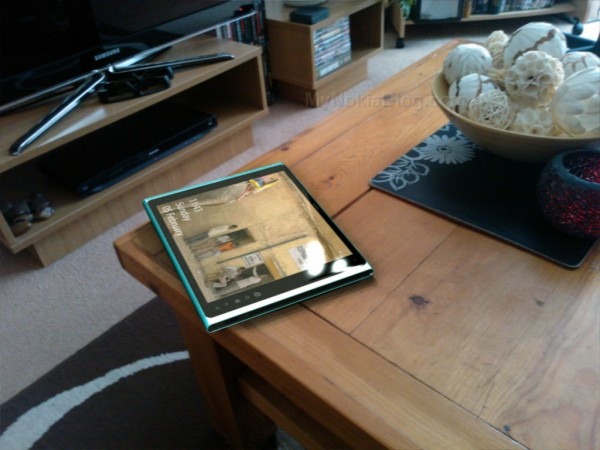 Looks pretty great, and who knows, with Nokia strongly believed to be working on a Windows 8 tablet, it may even become reality.
See another picture after the break.
Via Ubergizmo.com