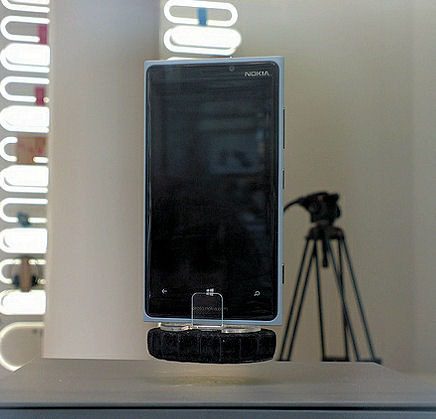 Some months ago we posted on a teaser on Nokia's flagship Helsinki store promising "Something Amazing is coming…" on the 7th September.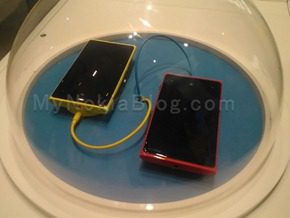 We then held hopes that Nokia's announced Windows Phone 8 handsets would show up in stores nearly immediately after Nokia World.
It turns out that has indeed been the case, but not exactly as we had hoped.  While the Nokia Lumia 820 and 920 are indeed there, they are not actually for sale.  In fact, the handsets are held in Nokia's Helsinki store under glass and are switched off.
That's except for the one pictures above of course, which is being magnetically levitated to add that magical feeling to proceedings.
Hopefully the display will be enough to distract us from the 5-7 week delay before Nokia actually gets ready to take out money.
Via MNB