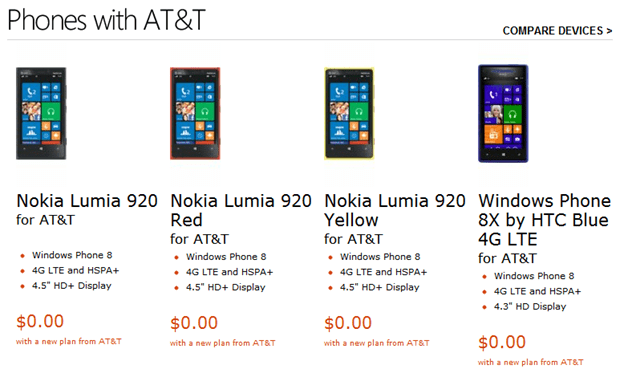 We have posted earlier on deals which dropped the price of the Nokia Lumia 920 to $49 or $19.99, but if you fancy your phone completely free (on contract of course) you could do worse than pop over to the online Microsoft Store, where you can find the Nokia Lumia 920 for completely free on contract, and also the 8 GB HTC 8X.

On T-Mobile you can also get the Nokia Lumia 810 free on contract, while the cheapest Windows Phone on Verizon is the Nokia Lumia 822 for $49.
The free on contract price for the Nokia Lumia 920 appears to be only for today, so if you want to take advantage of the deal, click here for more.
Thanks David for the tip.