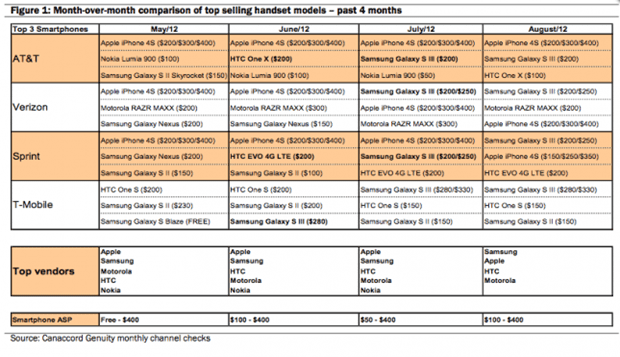 Canaccord Genuity posted the result of their monthly retail checks in USA, and for the first time since the April the Nokia Lumia 900 is no longer in the top 3 on AT&T.
Canaccord Genuity analyst Michael Walkley notes: "Our checks indicated weaker sales for the Nokia Lumia 900 at AT&T and ongoing minimal BlackBerry sales at all four U.S carriers,"  noting that the Galaxy S III also gained share from RIM and Nokia in Europe.
The yearly release cycle has also affected iPhone sales, which dropped from the top position in USA overall, which makes one wonder if this is really the best strategy for maintaining even sales around the year.
Via BGR.com