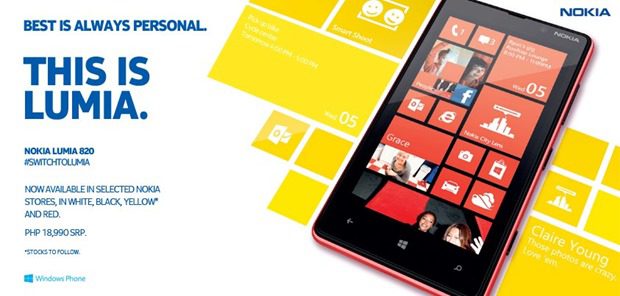 Nokia Philippines has announced on their Facebook page that the first shipments for Nokia Lumia 820 handsets will be arriving at selected Nokia Stores either today or tomorrow.
The handset will be costing Php 18,990 ($467) and will be available in white, black, red and yellow.
The Nokia Lumia 620 will arrive a few days later this weekend and will cost Php 11,600 ($285). That handset will be available in black, cyan, green, white, yellow and magenta.
Read more at Nokia's Facebook page here.
Thanks micz for the tip.