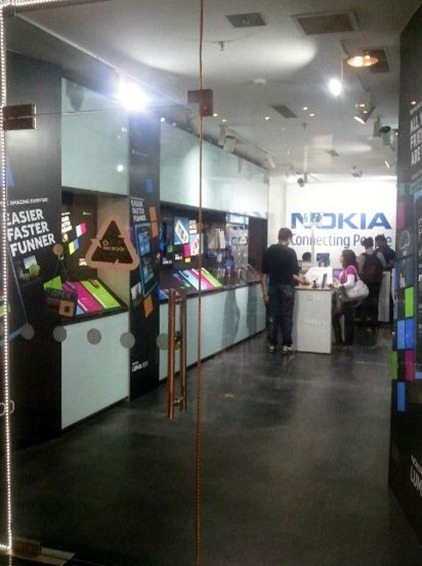 As previously announced by Nokia, Nokia Lumia 800 is coming to India this December. Nokia Priority Dealers (Nokia Exclusive Stores) are now taking pre-orders for Nokia Lumia 800starting from Rs.3000. The pre-order price of the device is Rs.30,000 ($600) which is almost same as the unlocked device price in European Lumia launch countries. Pricing will be more critical to the success of Lumia 800 in India where Apple's iPhone 4S now costs $1000, Droid Razr costs $700, etc,.  We also got information that Nokia Lumia 710 launch may be pushed to February 2012 in India.
Image Credit: I Love Windows Phone
Thanks Anuj for the tip.