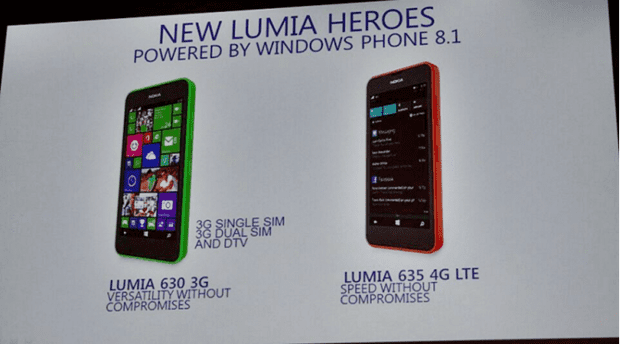 Two weeks ago we were one of the few to report on the rumour of a Nokia Lumia 630 with Digital TV built in for Latin America.
That news was met with rather a lot of scepticism, but it seems it was indeed all true.
At an event in São Paulo Microsoft/Nokia presented their full new Windows Phone 8.1 range, including the Nokia Lumia 635, 930 and 630 with Dual SIM and DTV built-in.
"The decision to launch smartphones with unique features first in Latin America proves the importance of this market for Microsoft", said Anderson Teixeira , executive vice president for Latin America of the new division of Microsoft .
The DTV handset was specially developed to meet the demands of emerging countries, and will arrive at the Brazilian market with interchangeable coloured covers and screen 4.5-inch ClearBlack LCD, with a suggested retail price of R $ 699.
Consumers still have access to digital TV by INdT  (Nokia Institute of Technology), based in Manaus.
The development was likely made possible by the local assembly of smartphones in Brazil, where the handsets would otherwise face a steep import duty.
Given that the device is now proven to be real, have our readers revised your opinions on the desirability of this feature? Let us know below.
Via Showmetech, thanks Leoberto for the tip.