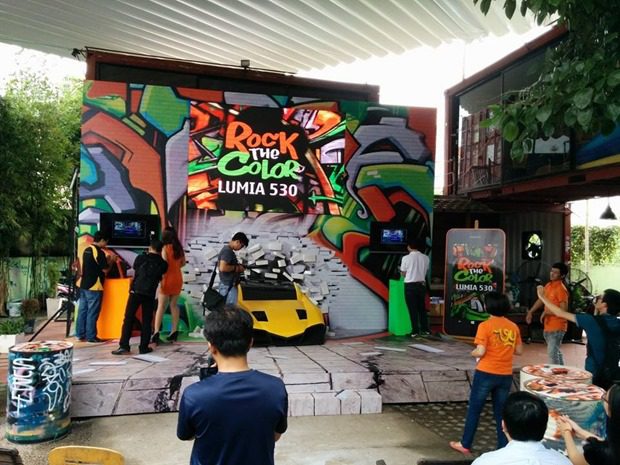 Techrum.vn reports that the Nokia Lumia 530 has launched in Vietnam today, with the handset on sale starting tomorrow.
At the light-hearted event, with the "Rock" and "Colour" theme the handset was presented as a very youthful, lively offspring of the Lumia line, somewhat similar to the Nokia X.
The device will be available in green, red, yellow, orange, dark brown at the suggested price of 2.349 dong (around $110), which Mr. Vinod Muralidharan, General Manager Devices Microsoft Vietnam, called a good price, saying:
We are rapidly adding support multiple users to experience superior technology of the Lumia along with partner applications and services that Microsoft will bring to your products. Lumia 530 shows our commitment in bringing to the smartphone products with affordable price, so that users know the most exquisite products that Microsoft would recommend.
In addition, Microsoft has also launched the Lumia VIP incentive program exclusively for customers using Lumia phones in more than 500 stores of Microsoft partners, in the the food and drink sector, fashion, health, beauty tourism. Lumia owners can get discount deals or gifts from partners. The number of VIP points will be expanded over time.
Read more about that and find the app at Nokia Vietnam here.