Is Copilot the best AI companion out there? Help us find out by answering a couple of quick questions!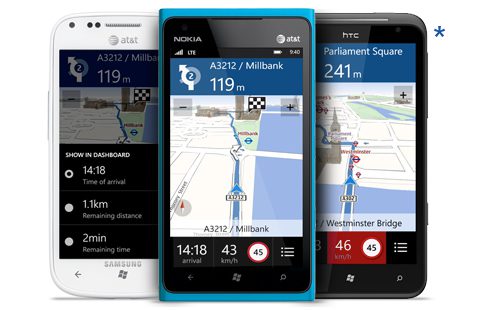 We have seen many HTC and Samsung Windows Phone 8 handsets now, and they all lack voice-guided GPS navigation apps, which was counter to our belief that Nokia would be sharing their Nokia Drive app with all OEMs.
Nokia has now clarified the issue on their Nokia Conversations blog, writing:
"Yes this is still true and still happening. Nokia Drive is an app that we are going to make available to other Windows Phone 8 partners. The app itself will be released soon, but the other manufacturers and providers will decide how and where to make it available to their customers"

"Nokia is offering Nokia Drive, hence voice-guided turn-by-turn navigation, to all Windows Phone 8 partners. Each manufacturer will decide whether and where it will be included. The app will be published anytime soon."

This means that Nokia's Location platform will be central to the Windows Phone 8 experience, with the intention of developing smartphones that bring advanced location experiences. Windows Phone 8 partners and developers will be able to use our location assets to build location-based apps and experiences of superior quality.
With the actual availability of the software being up to OEMs the situation of course becomes a lot more complicated, and one wonders of HTC would want to give up any branding on their device for a free navigation service, especially when they have their own paid solution. With Nokia also having a Drive Plus app, I suspect there will remain some features which will be Nokia exclusive, as usual.
Read the post at Nokia Conversations here.
Via   professeurthibault.fr