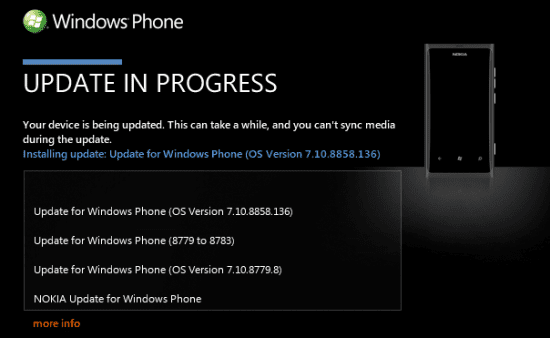 We reported yesterday that Nokia appears to be rolling out the Windows Phone 7.8 update to some Nokia Lumia 800s.
Nokia has now told tweakers.net that the update was in fact only rolling out to pre-production handsets, as may be found in the hands of journalists and developers. Those who purchased the handset via retailers will only get the update early next year.
"We react to this, because otherwise people will disappointed and sit waiting for the update," said spokeswoman Stella Jansen.
Mark from WP7.nl confirms the news, noting those lucky few who received the update appears to have been chosen due to their IMEI number.
It seems we will have to wait a few more weeks for the update to arrive on our phones.