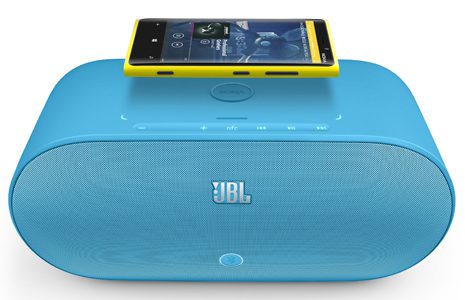 Today Nokia detailed the wireless charging tech that will be part of Lumia 920 and Lumia 820. You can charge your Lumia 920 and Lumia 820 device by placing your phone onto a Nokia Wireless Charging Plate, Nokia Wireless Charging Pillow by Fatboy, Nokia Wireless Charging Stand, or even the JBL PowerUp Wireless Charging Speaker for Nokia.
Even though its a simple process for consumers to use it, Nokia detailed how it works as below.
The diagram below shows the basic principles of inductive power transmission.

A transmitter coil is positioned at the bottom (L1) and the receiver coil (L2) is situated at the top and these coils are embedded into different electrical devices. L1 would be the Nokia Wireless Charging Plate and L2 would be the Nokia Lumia 920, for example.

An alternating current in the transmitter coil generates a magnetic field, which includes a voltage in the receiver coil. This voltage is then used to charge up the device.
Read more about it from the source link below.
Source: Nokia Conversations