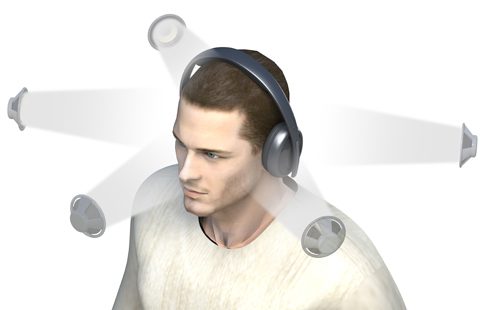 Today Nokia detailed the Dolby Headphone technology in upcoming Lumia 920 and Lumia 820 devices. With the new Dolby Headphone technology, the existing headphones you use will become better, enveloping you with a comfortable and natural sound – almost as if you were not using the headphones at all.
By using state-of-the-art digital processing technology, Dolby Headphone creates an acoustic illusion. Much like when you're in a cinema, at a concert or listening to music through a home entertainment system, your ears pick up direct sound from each speaker as well as sound bounced from other surfaces and furnishings in the room. Dolby Headphone technology recreates this audio experience, producing the sonic signature you'd expect from a perfect acoustic environment.
Dolby Headphone technology is exclusive to Nokia Mobile devices and you can't find them on other smartphones. HTC has similar sound technology enhancement in their devices powered by Beats Audio. Read more about this from the link below.
Source: Nokia Conversations