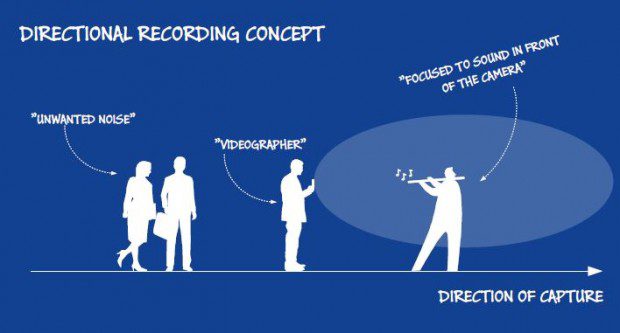 With Nokia Lumia 1520, Nokia has implemented a new audio recording technology called Directional recording. In Lumia 1520, Nokia has included four second generation, omnidirectional, low-noise HAAC microphones to form two identical microphone pairs, one for each audio channel. With this hardware and Nokia's own advanced audio processing technology allows you to capture hi-fi directional stereo recordings. Nokia says you can record more than 6X louder sound levels than conventional smartphone mics using Lumia 1520.
Lumia 1520 audio recording solution provides the following several benefits:
• Improved sound clarity for the subjects in front of the camera.
• Improved accuracy and resolution of the stereo image.
• Improved localization of the sounds around the camera resulting in greater sense of depth and immersiveness.
• Reduced "room effect" in echoic spaces.
• Distortion-free, full bandwidth stereo recording.
Apart from the video/audio recording, Nokia revealed that this technology is also used in advanced noise-reduction in wideband and standard voice calls. Nokia is looking forward to developers who can innovate on this advanced audio technology in Lumia 1520. Nokia has also released a whitepaper of audio recording technologies in Nokia devices. Read it here.
Find a sample video recorded using Lumia 1520 after the break.
http://www.youtube.com/watch?v=I4_HSkGembQ
Source: Nokia