In Blackberry's home land Nokia has not been shy to pour some cold water on Blackberry's new Blackberry 10 parade, posting the above message on their Facebook page.
Part of Nokia's #Switch campaign, Nokia notes the presence of free off-line mapping, Office apps out of the box, the always-up-to-date start screen and features like the linked inboxes which make Windows Phones great business phones.
It seems the share holders agree that Blackberry has not quite delivered, with the share price down 12.01% today on the launch of the handsets, and more than 25% since Friday, with some analysts warning it could halve further to only $6, from the current $13.60.
See Nokia's Lumia business cheat sheet after the break.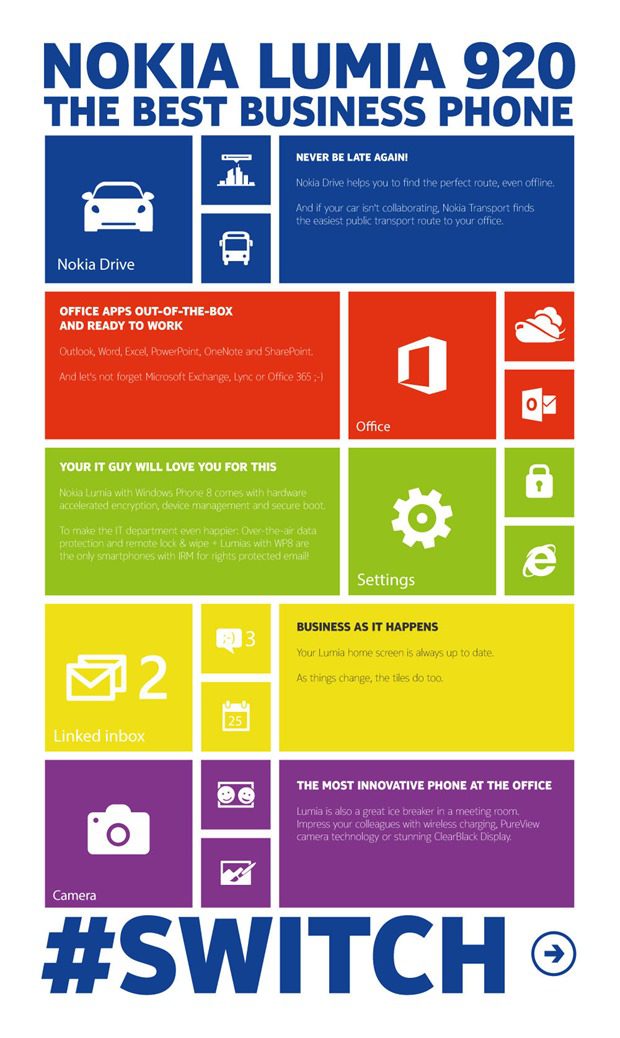 Via MobileSyrup.com, thanks Ferrarifan for the tip.