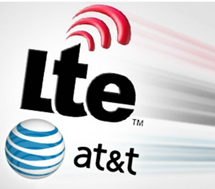 CNET reports that, if not for AT&T, the first LTE Windows Phone would only have arrived much later, rather than hitting the market in less than a week.
Apparently as soon as Nokia inked their historic deal with Microsoft, they approached AT&T to secure a device on the US network.
AT&T on the other hand was only interested in a handset with LTE, forcing Microsoft to bring the technology forward in their roadmap, presumably from Apollo.
"The timeline for LTE moved up significantly," said Jeff Bradley, senior vice president of devices for AT&T.
"Yes, LTE was always part of our roadmap. It was important to our partners, so we prioritized delivery," said Greg Sullivan, senior product manager for Windows Phone.
The Nokia Lumia 900 was then developed in only 10 months.
This apparently needed intense 24 hour work using shifts alternating between Finland, USA and China, including modification of chipsets by Qualcomm to make their LTE modem work with Windows Phone 7.
Apparently not only Nokia benefited from the work, but the technology was also made available to other Windows Phone OEMs, resulting in the HTC Titan II.
While the story is one of success against the odds, it does raise questions about whether Microsoft's roadmap is able to keep pace with the rest of the mobile phone industry.
"Microsoft still has to get used to the rapid innovation cycle in the wireless world," said Roger Entner, an analyst at Recon Analytics.
It may be time for Microsoft to redraw that roadmap, possibly in pencil, so as to meet the demands of the market faster.
Read more at CNET here.