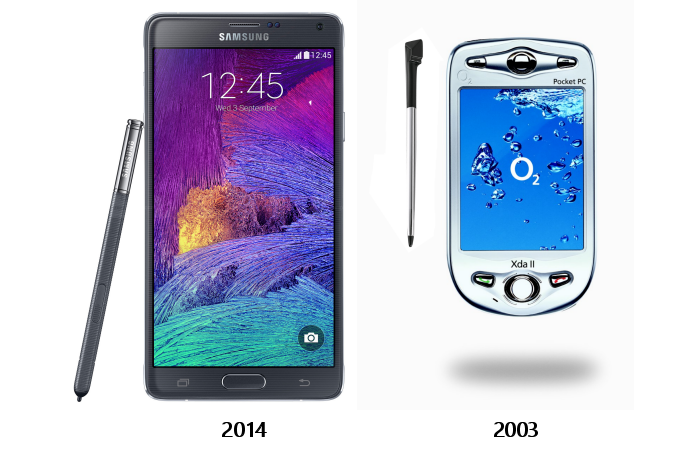 Some sites have posted articles today celebrating the legacy of Steve Jobs, who on this day 8 years ago introduced the original iPhone.
The truth however is that today the most popular modern smartphones owe more to Windows Mobile than the iPhone, which explains why Apple has only around 10% worldwide market share.
The iPhone was and is a smartphone dead-end and diversion of what it means to have a pocket pc – a powerful flexible and affordable device and you have control over.
Today the most popular smartphone operating system, with more than 80% of the worldwide market, looks a lot like Windows Mobile, and much less like iOS.
Steve Jobs introduced a locked down, curated smartphone with only one source of apps, one size that was meant to fit all, super-high price points and limited utility. The early success of the iPhone, much like the iPad, led many companies, including Microsoft,  to copy Steve's philosophies, but in the absence of his showmanship that was doomed to fail.
It is however now clear that the OS that will become the next "Windows" of mobile will let you skin it any way you want, built it into your fridge if you want to, run any app from any 3rd party app store, use a microSD card, send files via Bluetooth, use a pen to draw on the screen and all the freedoms we took for granted in the Windows Mobile days.
Who knows, without Steve Jobs to divert us, the new Windows may even have been a Microsoft OS.