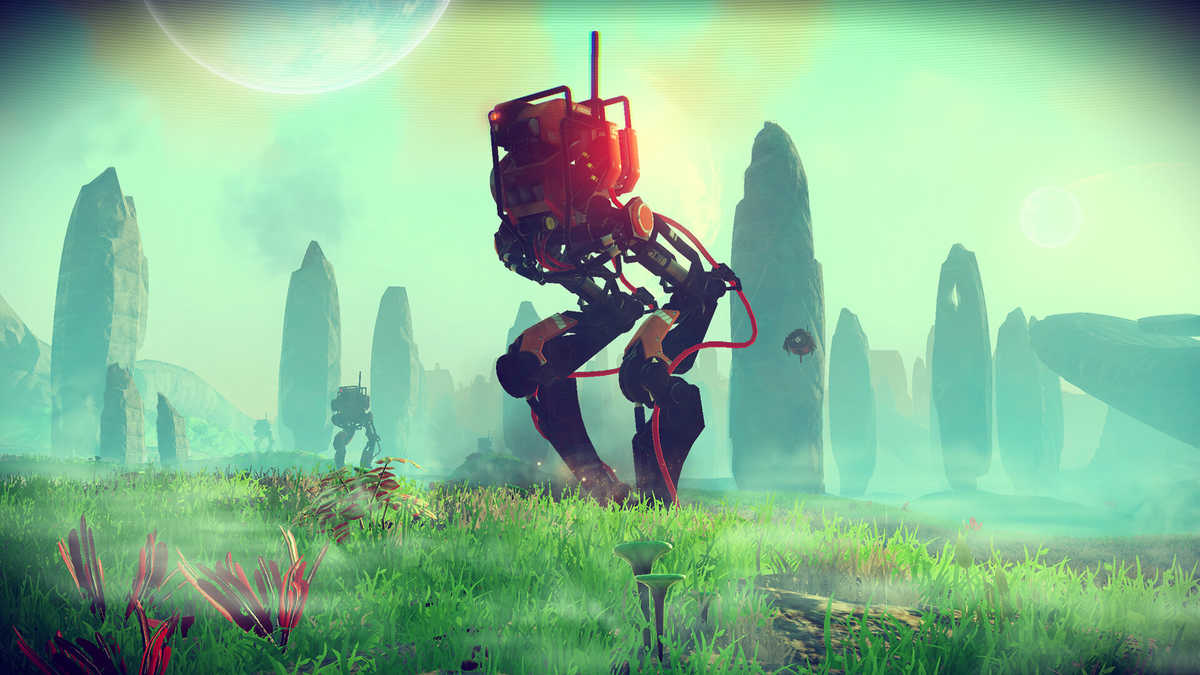 Hello Games today launched No Man's Sky for PCs today. No Man's Sky has been one of the most hyped games recently, in which you have to explore a huge galaxy filled with unique creatures and planets. So far, the game has received a lot of mixed reviews — some gamers are reporting the game is pretty fun, while others are reporting that the game is pretty boring and buggy. Nevertheless, if you're planning to get No Man's Sky, you can now buy the game from Steam and GoG. Here are some of the things you'll enjoy in the game:
Embark on an epic voyage – At the centre of the galaxy lies a irresistible pulse which draws you on a journey towards it to learn the true nature of the cosmos. But, facing hostile creatures and fierce pirates, you'll know that death comes at a cost, and survival will be down to the choices you make over how you upgrade your ship, your weapon and suit.
Find your own destiny – Your voyage through No Man's Sky is up to you. Will you be a fighter, preying on the weak and taking their riches, or taking out pirates for their bounties? Power is yours if you upgrade your ship for speed and weaponry. Or a trader? Find rich resources on forgotten worlds and exploit them for the highest prices. Invest in more cargo space and you'll reap huge rewards. Or perhaps an explorer? Go beyond the known frontier and discover places and things that no one has ever seen before. Upgrade your engines to jump ever farther, and strengthen your suit for survival in toxic environments that would kill the unwary.
Share your journey – The galaxy is a living, breathing place. Trade convoys travel between stars, factions vie for territory, pirates hunt the unwary, and the police are ever watching. Every other player lives in the same galaxy, and you can choose to share your discoveries with them on a map that spans known space. Perhaps you will see the results of their actions as well as your own…
It is worth noting that Hello Games have already released a new update for the game, fixing some of the early issues which are always nice to see. It is worth noting that some users are reporting that the game plays in 5FPS on PCs with some of the latest GPUs, which might be an issue for some. In case you are wondering, the game isn't available for the Xbox One. You can buy No Man's Sky for Steam here, and from GoG here.