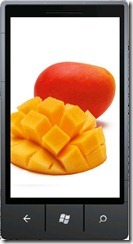 Paul Thurrott is claiming that the Mango update for Windows phone 7 is only expected to arrive at the earliest in 2012.  This would be a disastrous state of affairs for Windows phone 7, seeing how it involves not just useful features like multi-tasking, but also essential features such as expanded language support including Asian scripts, which would allow big OEMs like Nokia, HTC and Samsung to sell Windows phone 7 handsets in their most popular markets.
Fortunately the other (frankly much more positive) Microsoft Journalist of note, Mary Jo Foley from the Microsoft ZDNet blog, reports that her own sources tell her Microsoft promised OEMs the update will be no later than fall, consistent with what we have heard all along.
Do our readers think Mango will arrive on time? Let us know below.