The Surface Duo was originally designed with a metal frame, but at some point, over the last year Microsoft decided to go with plastic, and this seems to be the source of quite a few issues.
We have already seen issues with the fragile plastic breaking around the USB-C port, and now multiple owners are complaining of yellowing of the same plastic on the edges of the device.
It appears this is an acknowledged issue, with multiple users reporting that Microsoft allowed them to return the yellowed handsets.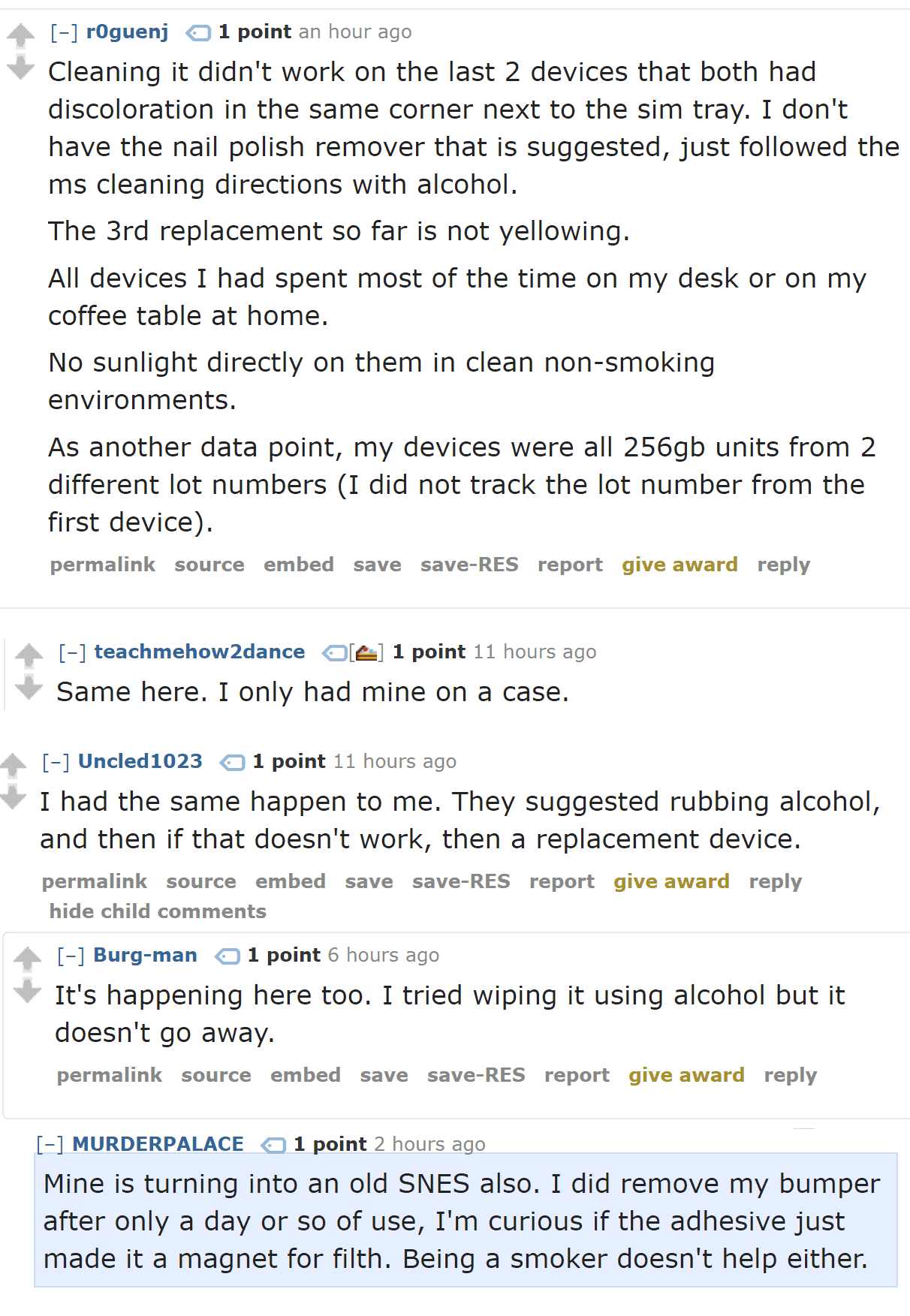 According to those users, Microsoft is also recommending that the plastic surface be cleaned with alcohol, though some owners are saying this is not always successful.
Given the price of the device, it is difficult to accept these quality issues, which should surely have turned up if Microsoft performed adequate testing.
What do our readers think? Let us know below.