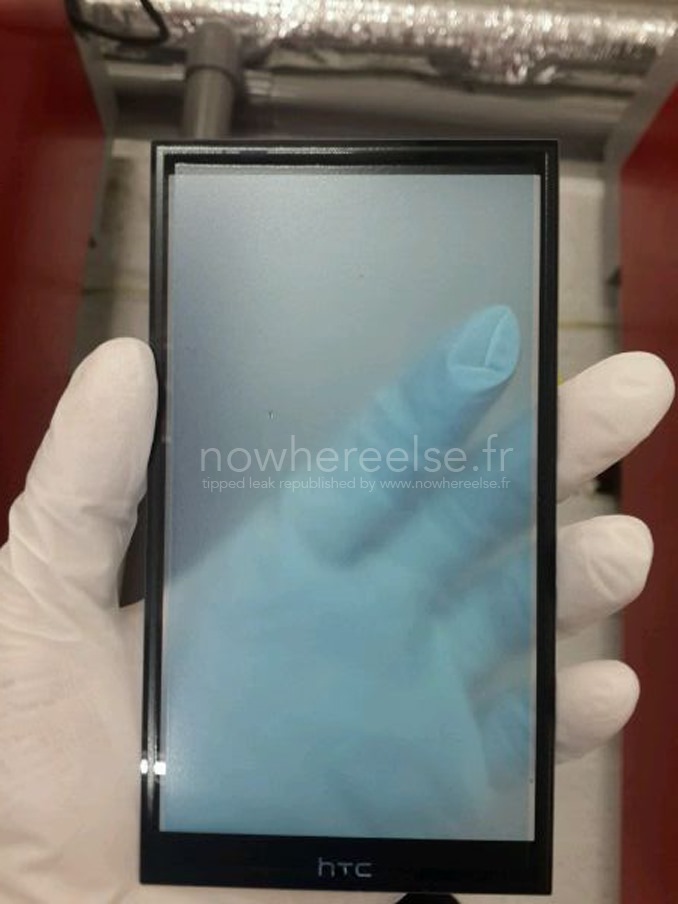 HTC is once again hot, at least when it comes to rumours of new devices.  The company generally release new flagship devices between March and April, and it seems it is gearing up for its next generation.
We have already heard rumours, via Upleaks, of a new flagship, the HCT HIMA, with a 5 inch 1080P screen and Octacore processor.
Now Nowhereelse.fr has leaked a new screen panel for an unannounced HTC smartphone which they feel may be the same device.
The part would be the first physical evidence for HTC's new range, and has a pleasingly small bezel. Nowhereelse.fr is a pretty reliable source, and has leaked devices accurately before, including the screen of the doomed Nokia McLaren, which was also the first device to show of the new Microsoft branding.
Upleaks has suggested HTC may be producing a Windows Phone version of their new flagship, something we think is quite likely, whatever the specs is, unless the Windows Phone version of the HTC One was a complete flop.  Looking at the leaked part it seems like its going to be a monster.
If HTC does release a larger 5.2 inch Windows Phone handset, would our readers more or less interested due to the size? Let us know below.