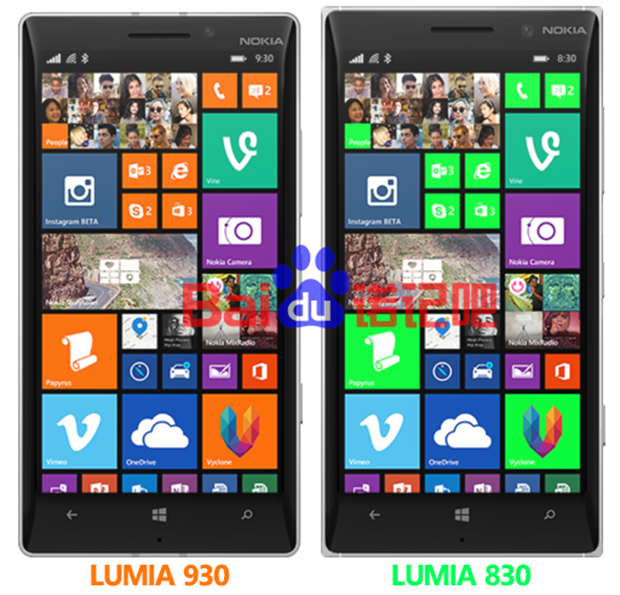 A new marketing render of the Nokia Lumia 830 has leaked from China, comparing the handset directly to the Nokia Lumia 930.
From the front the styling influence is obvious, though one can also detect elements from the Nokia Lumia 925.
The handsets are virtually identical in size (Lumia 930  137 mm x 71 mm vs Lumia 830 139.4 mm x 70.7 mm), with the major difference, according to the leaked specs, being that the 930 has a 1080P screen, while the 830 has a 720P screen.
With a rumoured Snapdragon 800 processor and 2 GB RAM the specs are also pretty similar, and the device fills the gap well between the WVGA handsets and the top end Windows Phones.
It is rumoured to cost around $399 and is expected to be announced pretty soon, possible on the 4th September at IFA, Berlin.
More real life pictures of the handset can be seen here.
Via NPU