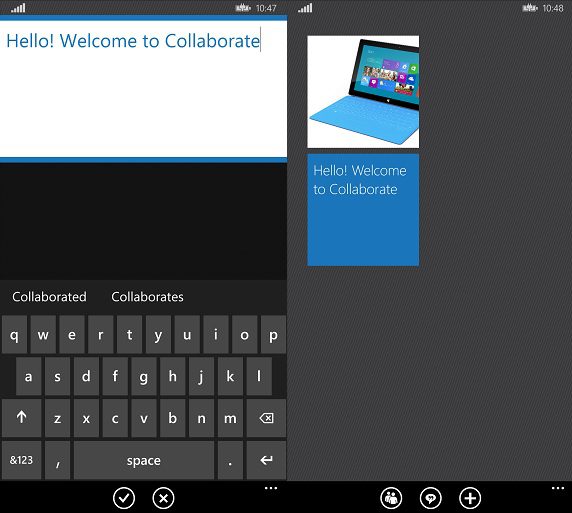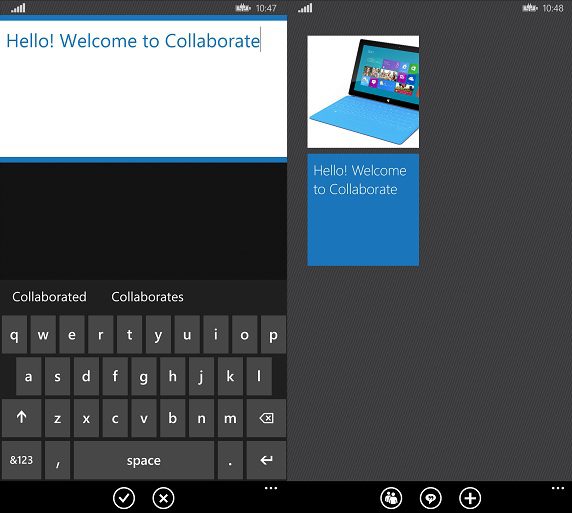 The new Collaborate app from Microsoft Garage brings the white boarding experience to Windows devices. You can host or join collaboration sessions on canvases that hold text cards and images. Ink on the canvas to organize your content, or manipulate the text and images using pinch, drag, and rotate gestures.
Create and curate content in your personal Staging Area, then connect to a session using the unique ID. Once you are in a session, simply tap, drag, and drop your content onto the canvas where you want it to appear – the card you contributed will immediately show up on the canvas for you and your colleagues to work with.
Download it here from Windows Phone Store and here from Windows Store for free.