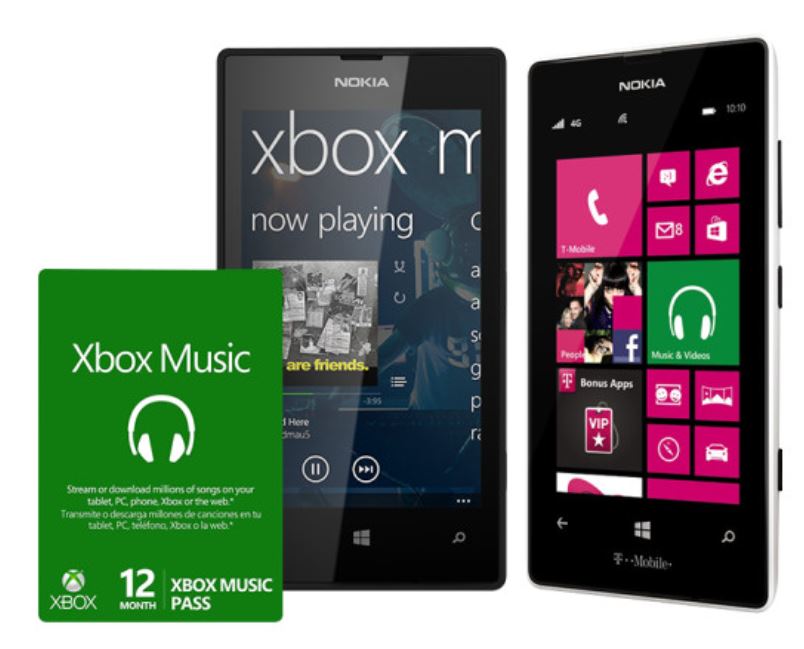 Microsoft Store is now running a great deal where you can get a bundle of no-contract Nokia Lumia phone and a 12-month Xbox Music Pass for just $99. You can choose between AT&T Nokia Lumia 520 and T-Mobile Nokia Lumia 521. This offer is available in select Microsoft retail and online stores in US, so take advantage of it before it gets sold out.
It's music to your ears
The No Contract Nokia Lumia 520 and 521 not only take great pictures, they make your music sound great, too. And now, for a limited time, you can get a full year of your favorite songs when you bundle one of these great-sounding phones with a 12-month Xbox Music Pass. You'll get access to millions of songs anywhere you are.

Nokia Lumia 520 or 521
Powered by Windows Phone 8, the Nokia Lumia 520 and 521 come with a powerful 1 GHz dual core processor, a responsive touchscreen, digital lenses that make taking super-sharp pictures a snap, and a host of features that make this the useful and fun smartphone you'll want. Plus, they come with great-sounding audio built right in, so you can plug in a your earphones and take your favorite songs with you, anywhere you go.

30 million songs, any way you want them
Your Xbox Music Pass lets you search for and play music from one of the largest digital music catalogs on the planet. Discover new releases or groove to your old-school favorites—it's all there. With 30 million songs, you could listen for over 80 years and never hear the same song twice.
Check out the offer here from Microsoft Store.