Netflix, the premier streaming service for most(who like to pay), just updated its Windows Phone app to version 4.0. This update brought lots of new features like profiles, support for Cortana and an updated UI.  The main problem? The app fails to stream video for some users, primarily users of the Lumias 730/735 and 830.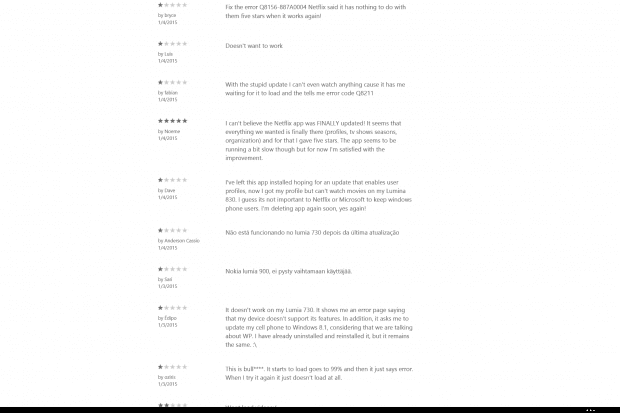 As you can see from the app store reviews, a video app which fails at its only job is an immense cause of frustration for the users. Many of which I'm sure would rather ne stuck on the old app than receive a fancy new one that is totally broken.
I have been able to reproduce the bug multiple times on my 735 through attempts at playing different videos. The video loads up to a 99%, then instead of showing the film of your choice, display instead a baffling error page.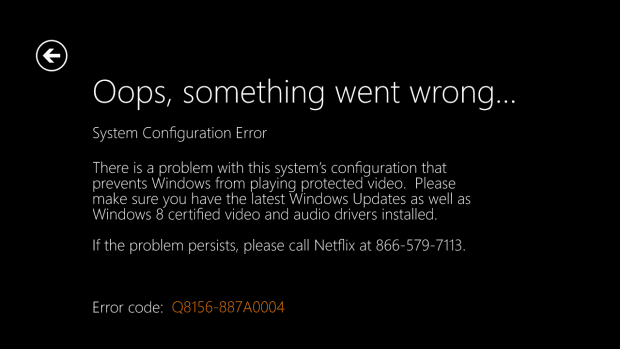 As of the time of writing this Microsoft advises that Netflix is to blame for this, presumably Netflix doesn't know or care how to fix the bug at this time. So for the foreseeable future, users of the "$499 affordable flagship" and the 73X are locked out of Netflix.