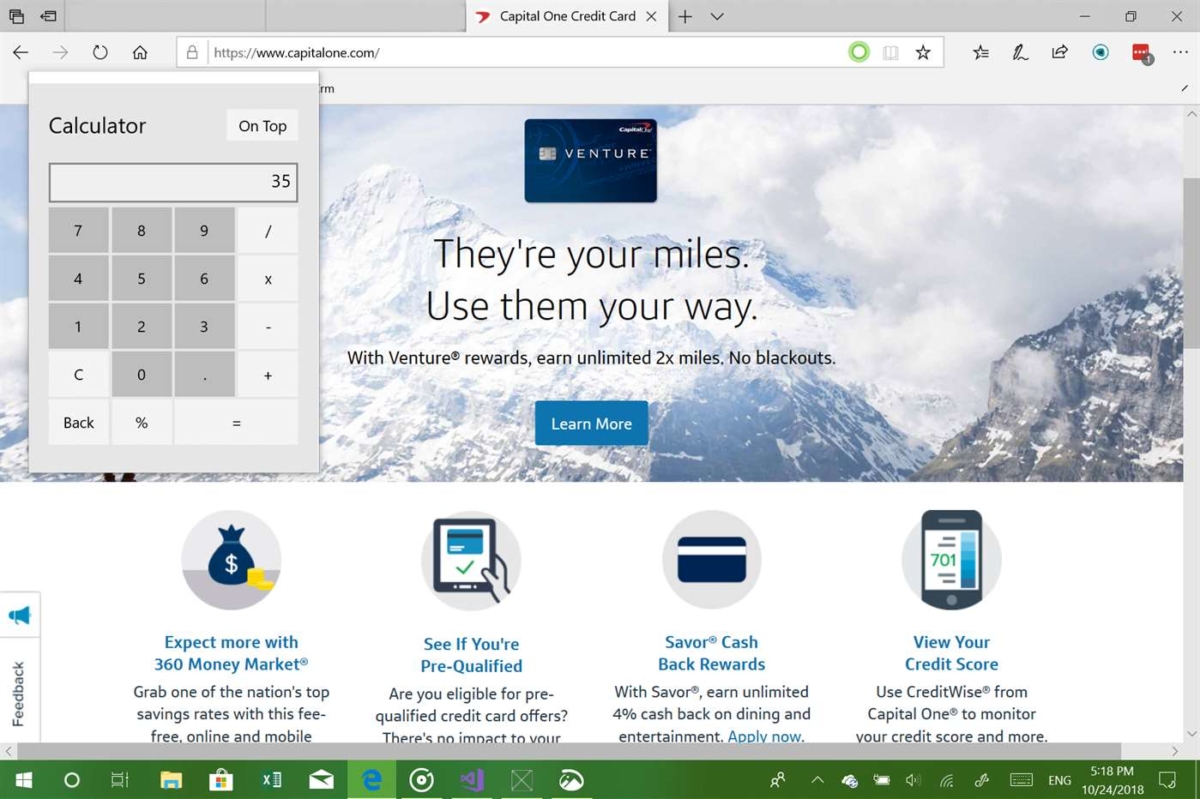 There is no shortage of calculator apps on the Microsoft Store and even Windows 10's Calculator app is pretty good when it comes to working with numbers. However, all the apps on the store including Microsoft's calculator lack the option of pinning the calculator on the top of other apps.
This is one feature which sets My Calculator+ apart from other apps. Having the ability to keep the calculator on top of other apps will allow users to manage calculations faster since they don't have to switch between apps to input the numbers. This feature will be useful for people who use softwares like Tally, Excel, etc and want a calculator which will allow them to input numbers faster without switching between apps.
Unfortunately, My Calculator+ supports only simple calculations so it won't be helpful if you're looking to do conversions or scientific calculations. That said, if you're someone who needs basic functions then this might be the best possible calculator for you. Users can head to the Microsoft Store or get it from the link below.