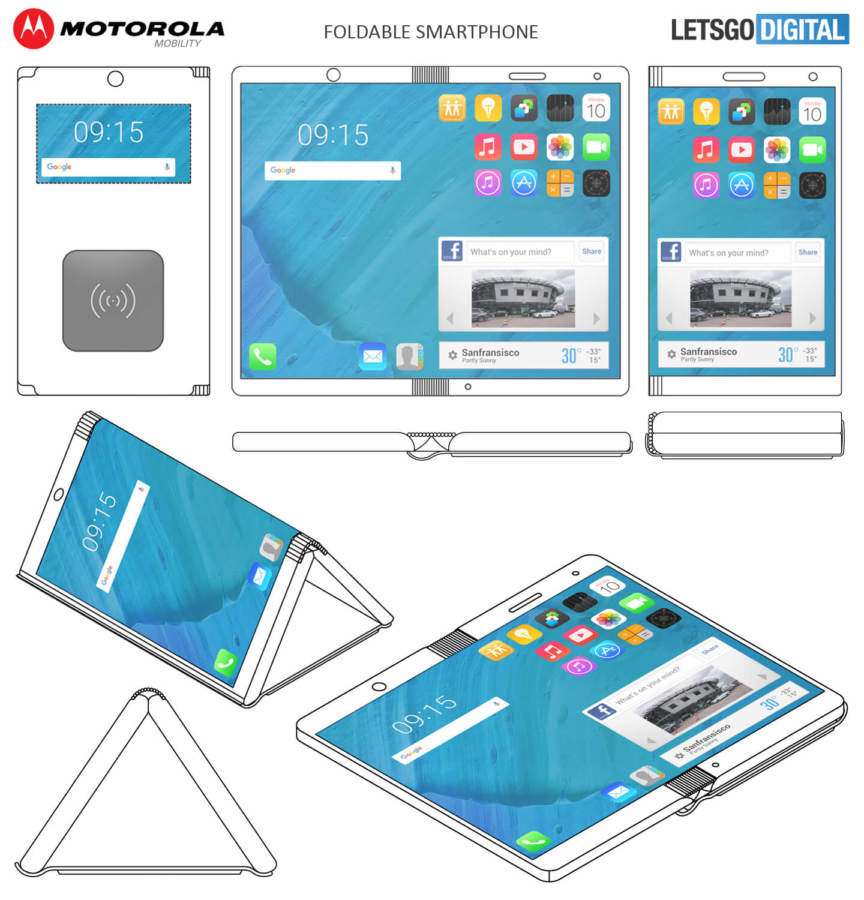 The last few years have brought foldable smartphone trend which has pushed companies to try out different design and be the first to launch a foldable smartphone in the market. While we have already seen a couple of patents from Samsung, it looks like Motorola is also joining the race.
The company filed a patent with WIPO on 13th September 2016 for a foldable device which can be unfolded as a tablet. The patent for the same was approved on 13th March 2018. The device will act as a normal smartphone when folded and will be a full-fledged tablet when the user unfolds it. The smartphone will have the main camera positioned at the top left and speaker on the top right. There is also a hinge in the middle to fold the device. Once unfolded, the user will get two screens to interact with and a full tablet experience.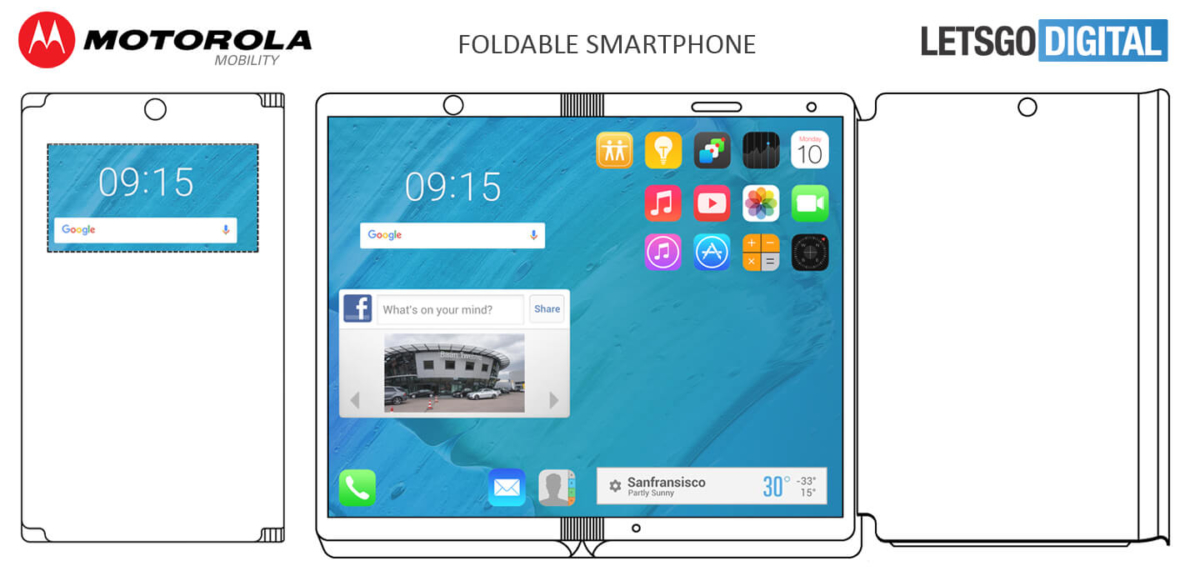 Motorola is also planning to add a cover to the device which will both protect it and act as a Wireless Charger. The case, however, will be removable and will have a vent for the camera. Motorola CEO, Yang Yuanqing shared his thoughts on the foldable smartphones with TechRadar during MWC 2018.
With the new technology, especially foldable screens, I think you will see more and more innovation on our smartphone design. So hopefully what you just described [the Motorola Razr brand] will be developed or realized very soon.

– Yang Yuanqing, Motorola CEO
The progress of the foldable device is still unknown but we do hope to see foldable devices soon. The device from Motorola might also set a trend for others to follow.
Via: LetsGoDigital; TechRadar