Some more information of the TG01 has been trickling in. Mobinautes has had a hands-on, and reports beside the Stripes interface we have seen the device will also feature a widget interface, similar to the Samsung Omnia, powered by Netfront, which will also supplement Internet Explorer 6.
The sensor strip at the bottom also apparently allows smooth scrolling in Internet Explorer. This is apparently intuitive and works very well.
Mobinate however reports that the UI features many small buttons and features which are not finger-friendly. It seems the TG01 could do with some of the finger-optimized work HTC has been doing on its Touch line.
Mobile Gaming
Apparently Toshiba has some major plans for the device as a gaming platform, and was keen to show off its ability to play 3D accelerated games (seen in the video below) and of course video also. The smartphone will reportedly ship with Prince of Persia Mobile version by Gameloft.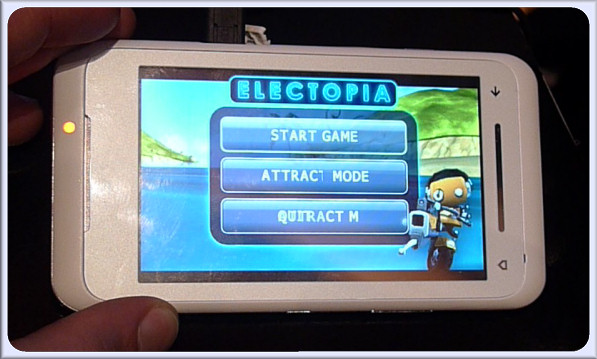 Video Playback

Source:Slashgear.com and Mobinaute