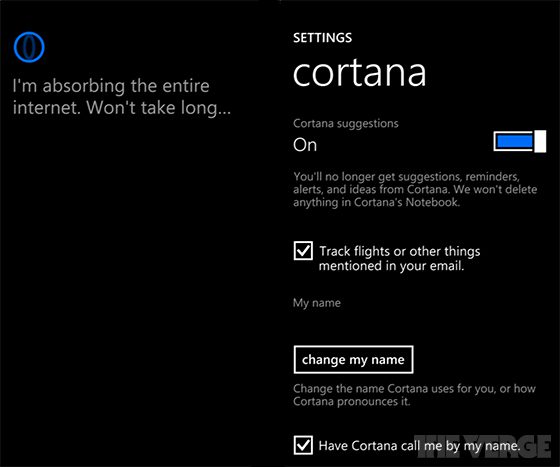 We already know lot of things about Microsoft's Cortana voice assistant that will be part of the upcoming Windows Phone 8.1 update. Today, The Verge reported some new information regarding it. Here are them,
Cortana is represented by a circle graphic that expresses what it's doing by various animations like spinning, flipping, etc.
You can set your name or nickname which Cortana will use to call you.
There is a concept called Notebook which will allow the Cortana digital assistant to access information such as location data, behaviors, personal information, reminders, and contact information. It will use them to provide contextual information for you, similar to what Google Now does.
Microsoft will demo Cortana during the upcoming Build developer conference.
Source: The Verge