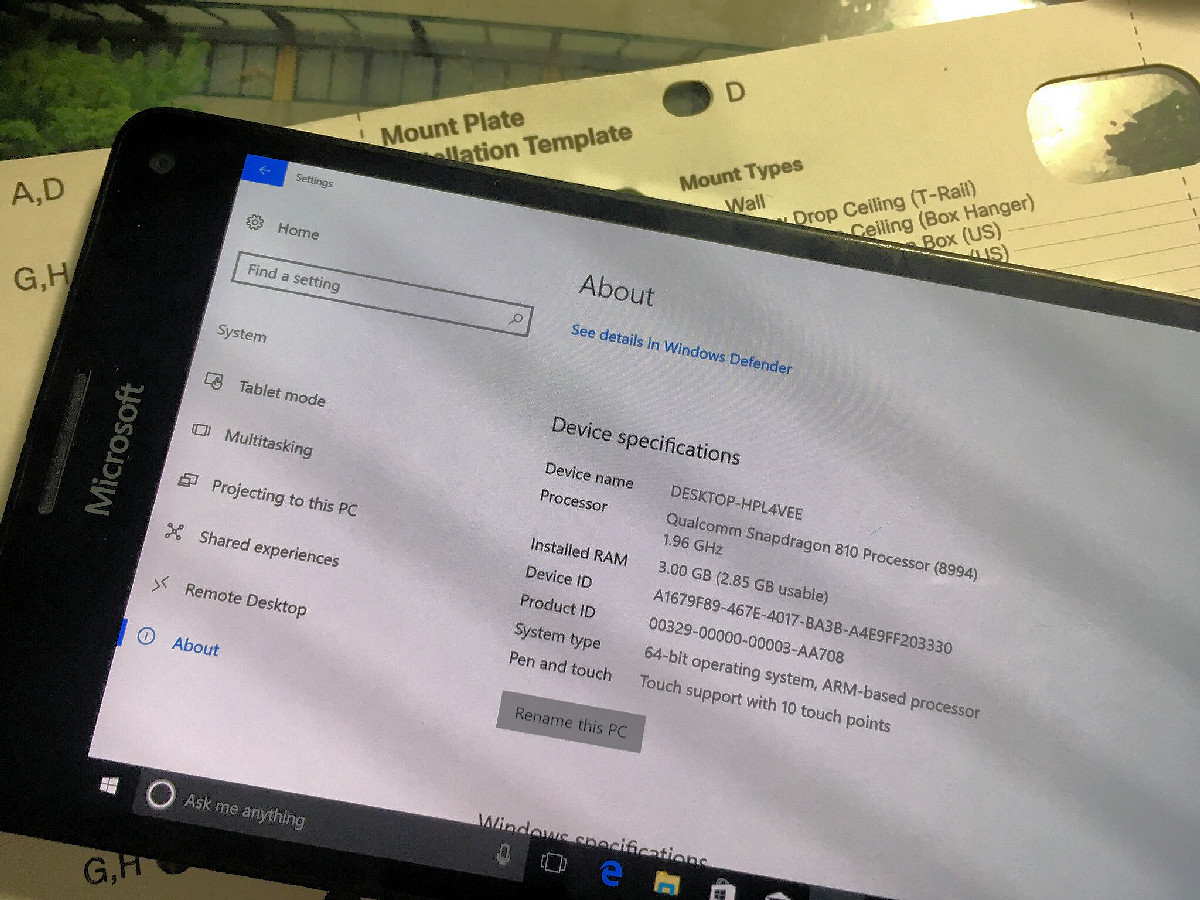 Hackers have continued to make steady progress in getting Windows 10 for ARM to work on the Lumia 950 and Nokia RX-130.
The latest update from Gustave M on Twitter shows that we are tantalizingly close to a pretty functional device.
The biggest news is that it appears that Gustave has managed to get mobile data to work, meaning the handset will now actually be functional away from WIFI, and with the addition of VOIP software could even be used to make phone calls.
Related to that, he has also managed to get the speakers working on the handset, and discovered, including the earphone, the device has a total of 5 speakers.
Gustave appears to be working on a Hapanero Nokia RX-130, but says the work should be transferable to the much more available Lumia 950.
Of course, at this point, our Windows 10 on ARM interest is increasingly shifting to the rumoured release of the upcoming Surface Phone and Andromeda handsets from other OEMs, but it is still interesting that once we get Windows on a device, everything else appears possible.
Follow Gustave's work on his Twitter channel here.