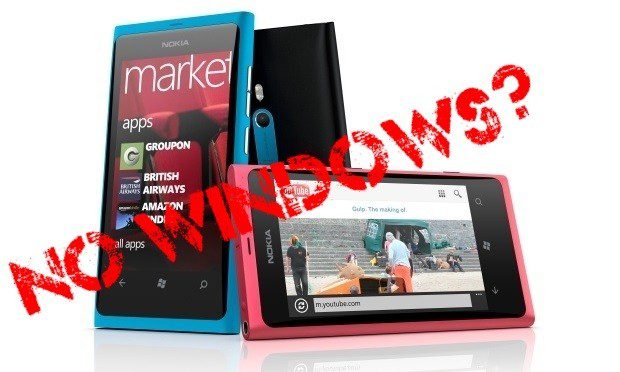 Like the majority of our readers we love Windows Phone, but that does not mean we can't see some of the weakness and foibles of the platform. Some are due to security, and are pretty understandable, and some seem to be issues which have stood uncorrected for the last 5 years for no real reason, despite being very easy to correct.
With Windows 10 Microsoft has another opportunity to get it right, which makes now a good time to ask – Why has this minor issue not been fixed yet?
Vibrate and then ring:
I know many of you are unaware of this but Windows Phone can't vibrate and ring at the same time. The devices actually first vibrate and then you hear the ringtone. Microsoft hasn't even implemented options to allow you to configure the phone to vibrate and ring at the same time, so it's really easy to miss some calls. It happened to us, so we know how frustrating it is to lack this kind of option.
This feature is currently one of the most voted feature on the UserVoice. We insists you to go to the link and cast your vote too so that we can see this option in the upcoming updates.
Why does Quiet Hours need location services?
Windows Phone 8.1 introduced a nice feature that takes care of Notifications, Calls and Messages when you are asleep or in an important meeting. Called Quiet Hours, this particular feature requires Cortana to be running on your system, and in order to have Cortana, you need to turn on location tracking. In other words, if you want to use Quiet Hours, you need to keep location tracking turned on all the time.
No LED notification light support:
Another problem with Windows Phone platform is the lack of support for LED notification light. On BlackBerry and some Samsung models, LED notifications are the best way to be alerted when you have new messages, emails, calls, or app updates, but Microsoft decided not to implement support for this feature in its operating system at all.
No Sound Profiles:
Another feature which is missing in Windows Phone is the support for various sound profiles like General, Meeting or Silent. Our old devices, even Android and Blackberry support Sound Profiles. Unfortunately, Microsoft's Windows Phone doesn't support Sound Profiles. Microsoft is again looking at this feature for Windows 10, but it's not yet clear if the company will indeed bring profiles back on Windows Phone.
No way to directly snip and set an audio as ringtone:
Another problem with Windows Phone is the inability to snip and set an audio file as a ringtone. Even my old Asha device had this capability. If you want to use custom tones as ringtones then you have to connect your device to the PC and then copy the file to the ringtones folder in Phone Storage.
Some apps tried to take advantages in Windows Phone 8.1 but again they only give pre-defined tunes and you can't use set your own tones.
No custom time-out setting in WiFi Sense:
Microsoft introduced WiFi sense in Windows Phone 8.1 which helps the users track open WiFi networks and connect to them easily. It also had settings to automatically turn on WiFi after a time period after you switch it off but the problem again is the pre-defined time intervals. Microsoft doesn't allows users to specify the custom time intervals.  The awkward gap between 1 hour, 4 hours and "In one day" means you can't simply switch your WIFI off at work and expect it to turn on when you get home. Microsoft- fix this.
IE can't download in background and has no download manager:
Microsoft's Internet Explorer is the default browser in Windows Phone and the company has made many improvements to the browser but it still lacks many things. One of the major problem with Internet Explorer is you can't download anything in background. This means if you minimize the browser the download will automatically be cancelled. The browser also lacks a download manager to see all the downloaded files in one place.
 Can't set default apps for various operations:
This is again a lesser known problem but we can bet everyone might have faced this at tone time. Windows Phone doesn't allows users to set default apps. This means, unlike Windows, the Windows Phone users have to use pre-determined apps for all the functions. For example we can't set a default browser in Windows Phone or we can't set our favorite music player as default one.
This is a must have feature as many of the users aren't happy with the default apps available for certain operations.
100 MB cellular download cap:
This is another frustrating thing in Windows Phone. The platform doesn't allows you to download apps or games over cellular data from the Store which exceed the download limit of 100 MB. This is a frustrating restriction considering the fact that most of the games are above 100 MB in size.
Even more annoyingly this also applies to downloading podcasts in 3rd party apps, meaning sometimes it's completely impossible to download a podcast, while streaming, which uses the same amount of data, works fine.
We think it will be worthwhile to add an option to choose whether to download apps and games via Wi-Fi or via the cellular data connection.
Why not smart or predictive dialer?
Windows Mobile had it, so there is no excuse. We should be able to type in part of a name or number, and have the dialer auto-complete and offer you a list of matching numbers from your recent calls and contact list.  This is a basic feature even feature phones have. Vote at User Voice here.
Cortana doesn't have same features for different regions:
Cortana is one of the most advance voice assistant available on any mobile platform. Microsoft revealed Cortana with Windows Phone 8.1 back in April last year. Since then the voice assistant has made a significant impact on the mobile space. Being the most advance assistant is one thing and being able to provide everyone with the same experiences is another thing. When it comes to Cortana, the voice assistant is unable to provide same experience everywhere. Microsoft has released Cortana to only a handful of countries but to be honest even this is of no use, as the most advance experience anyone can get on Cortana is in USA.
We don't know what Microsoft has planned regarding Cortana for the future but we suggest that Microsoft should try to give the same experience everywhere so that everyone can enjoy the same features.
Conclusion:
As we saw from the above, Microsoft really needs to tie up their laces if they want to win the smartphone market. Windows Phone 10 will certainly be the decisive thing for Microsoft and we hope that it goes well. Microsoft needs to understand that to win they need not just fix the big issues (like VPN support) but also the small things which annoy regular users.
It will be exciting to see what Microsoft has prepared for us in the Windows Phone 10 gift package. For now we just need to wait and watch the progress.
Did we miss your favourite (or most annoying) niggle? Let us know below.