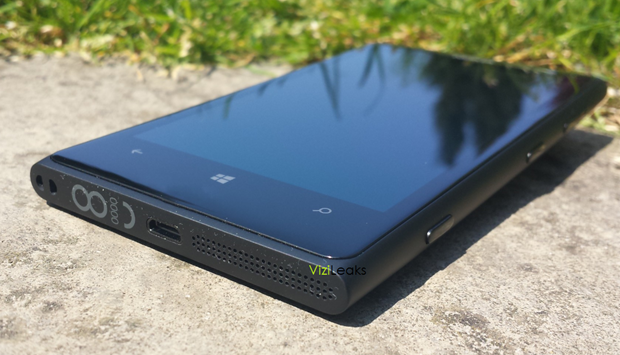 Vizileaks have posted a mini-review of the Nokia EOS, unfortunately still without sample pictures, as they were not allowed to connect the phone to a PC.
They note:
The Nokia EOS we have managed to get our hands on is big, black, and makes a bulge in our shorts when its in our pockets. It has a nice feel to it, solid, smooth, a bit weighty and we feel like the ultra hi-res snapper has a lot to do with this but we'll pick up in that area later. It feels cool and metallic, although not sure if it is actually metal or whether its a premium polycarbonate plastic, either way, it feels great in the hand.

Looks wise, we reckon it looks similar to the rest of the Lumia line-up apart from the 'flagship' Lumia 925, from the front and sides people can even mistake it for a Lumia 920, until you turn it back just enough to see the raised camera, the main focus point of this phone. The button layout is also left pretty much the same, with the left side bare, and the right side lining up the volume rocker, power/lock, and the camera/shutter key.
While they could not post specs they promises some screen shots of the new camera software on their twitter page soon.
Read their full mini-review at their website here.