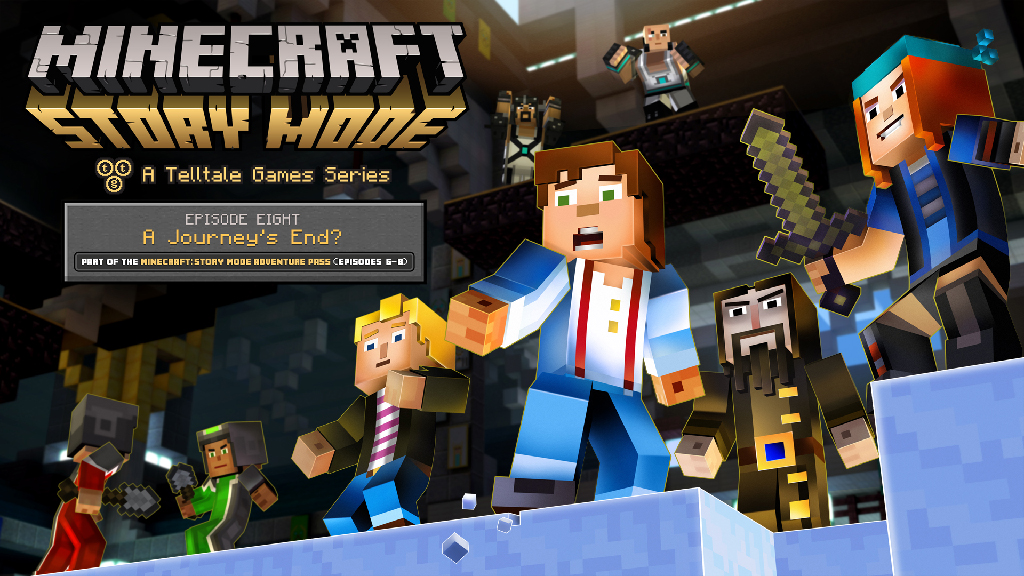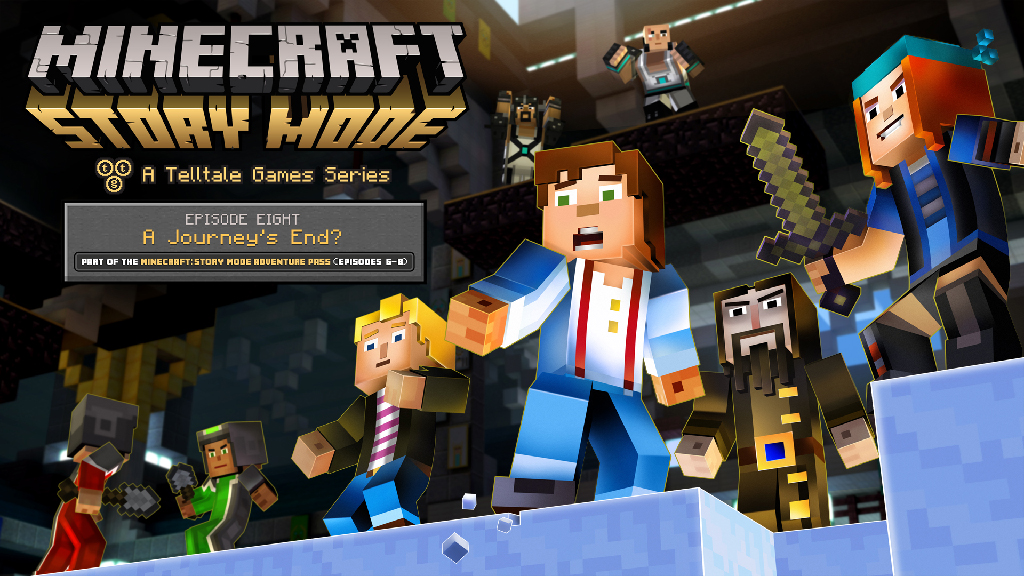 Minecraft: Story Mode Episode 8 is coming on September 13th for PC and Xbox. It is the final instalment of the three-part DLC adventure. The all-star cast gets two more new additions for Episode 8: 'A Journey's End?', with Jim Cummings (Winnie the Pooh, Darkwing Duck) as Hadrian, the leader of the Old Builders; and Kari Wahlgren (Rick and Morty, The Fairly OddParents) as Mevia, the Enforcer.
But if Jesse and the gang's tale is coming to a conclusion, then it's certainly not going out quietly. Having survived supernatural storms, maniacs in mansions, malevolent intelligence and more, Jesse's crew have one last and potentially lethal trial before they can find their way back through the Portal Corridor. In their haste to obtain the Atlas, our heroes find themselves stumbling into the midst of a deadly tournament, in which people are forced to Spleef for their very lives, or else find themselves cracking quartz in the mines.
You can get the episodes individually for $4.99 or as part of the $14.99 Adventure Pass which gives you access to all three episodes of our DLC mini-season.