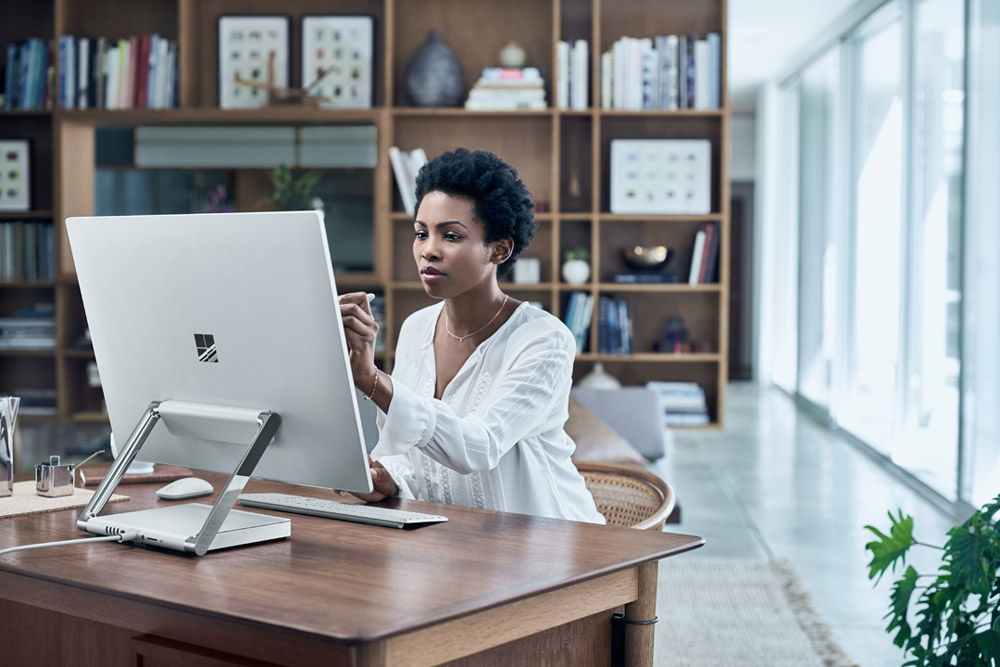 Microsoft's Surface Studio was announced at the Windows 10 Creators Update event back in October last year to fanfare and rave reviews praising its beautiful hardware. The device – alongside with the usual Surface staples of touch support, an included Surface Pen and a new Surface Keyboard and Mouse – also debuted the Surface Dial one of the first puck based peripherals for Windows.
While it has since been made available in the US from $2,999, it has been unclear for a while when Microsoft would bring the device to potential buyers in the other Surface markets like the UK, France, Germany and so on.
This week Microsoft confirmed to the French news site Numerama at the IT Partners Industry event in France that the Surface Studio would be available for sale in July – albeit in limited quantities. There would be a bigger ramp up of sales towards the end of Summer, around September.
Despite the many innovations the Studio packs in its chassis, there ae concerns about the viability of selling or purchasing a relatively underpowered device for such a high price a year after release. For while the Surface Studio is indeed powerful, it still comes with the older Skylake and not Intel's newer and more powerful Kaby Lake processors.
Are you in the market for a Surface Studio? Let us know in the comments below.