Microsoft has been beta testing a new app called Ringtone Maker for Windows 10 Mobile in the past few months. Just yesterday, the company's new app came out of beta and it's now available from the Windows Store. As the app's name suggests, you can make your own ringtone by using a part of a song with the app. The app is pretty simple and has a clean user interface too.
With Ringtone Maker, you can create ringtones and notification alerts from the music on your phone. Simply open the app, select your favorite song and save it as a ringtone. You can cut your ringtone any way you like, with editing controls that let you choose the start, end and length of your ringtone.
Here are some screenshots of the app:
Gallery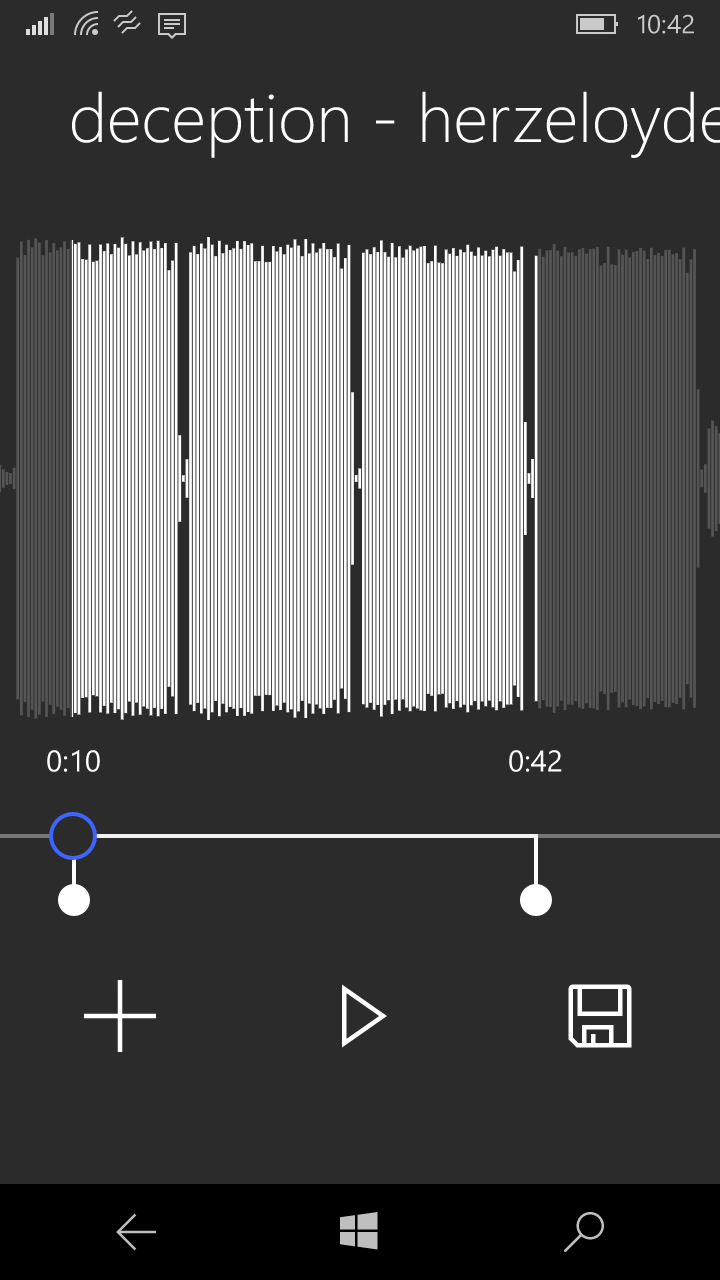 The app doesn't have any complex features, but to be honest, the app is pretty good at its current state. If you are a Windows 10 Mobile user, you can get Ringtone Maker from the link below.