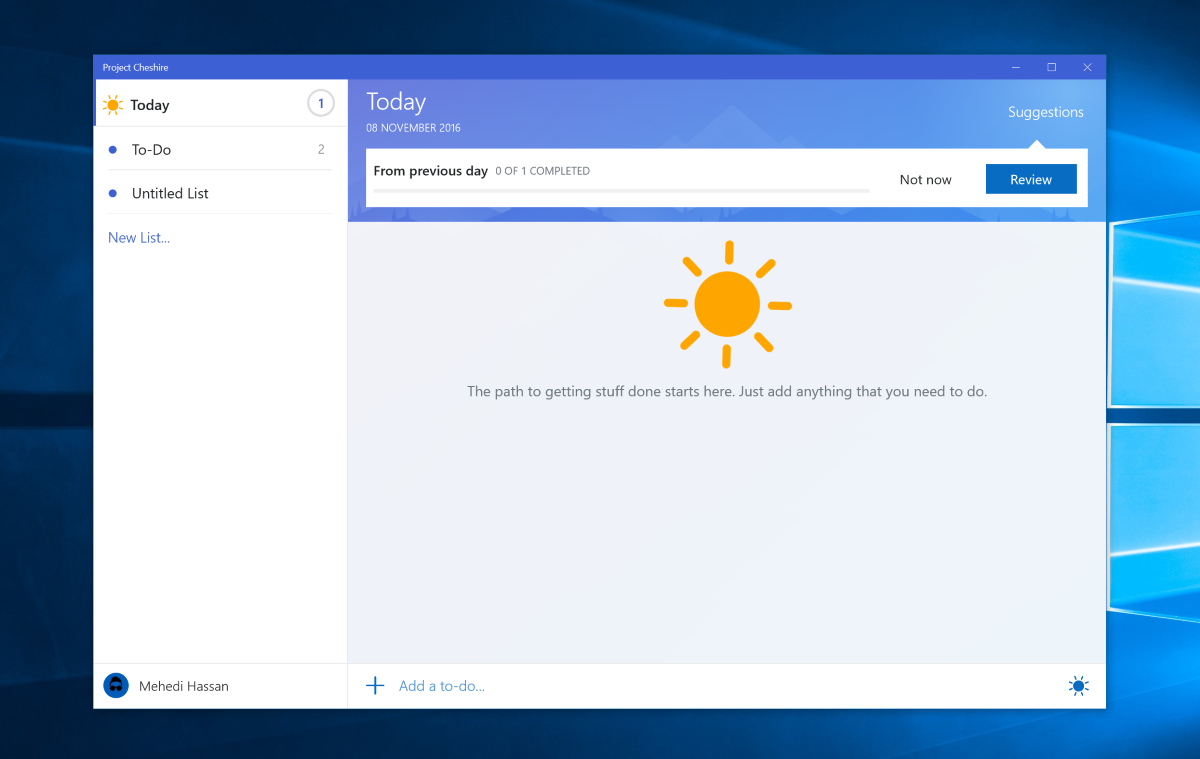 More than 6 months ago, we exclusively revealed Microsoft's upcoming Project Cheshire app. Project Cheshire, for those who don't know, is Microsoft's upcoming to-do list app. Over the past couple of months, Microsoft has been making a lot of changes to the app, adding new features and introducing a much better user interface on Windows 10. Today, some more details about the app emerged online. According to a new report from Thurrott, Microsoft's Project Cheshire app is now in private beta. This could possibly mean that Microsoft may officially launch the app within the next couple of months.
When we initially reported about Project Cheshire back in May, we stated that the app will be available on Windows 10 devices for both PCs and Mobile — and now, it seems like Microsoft also built Cheshire for Android and iOS as well: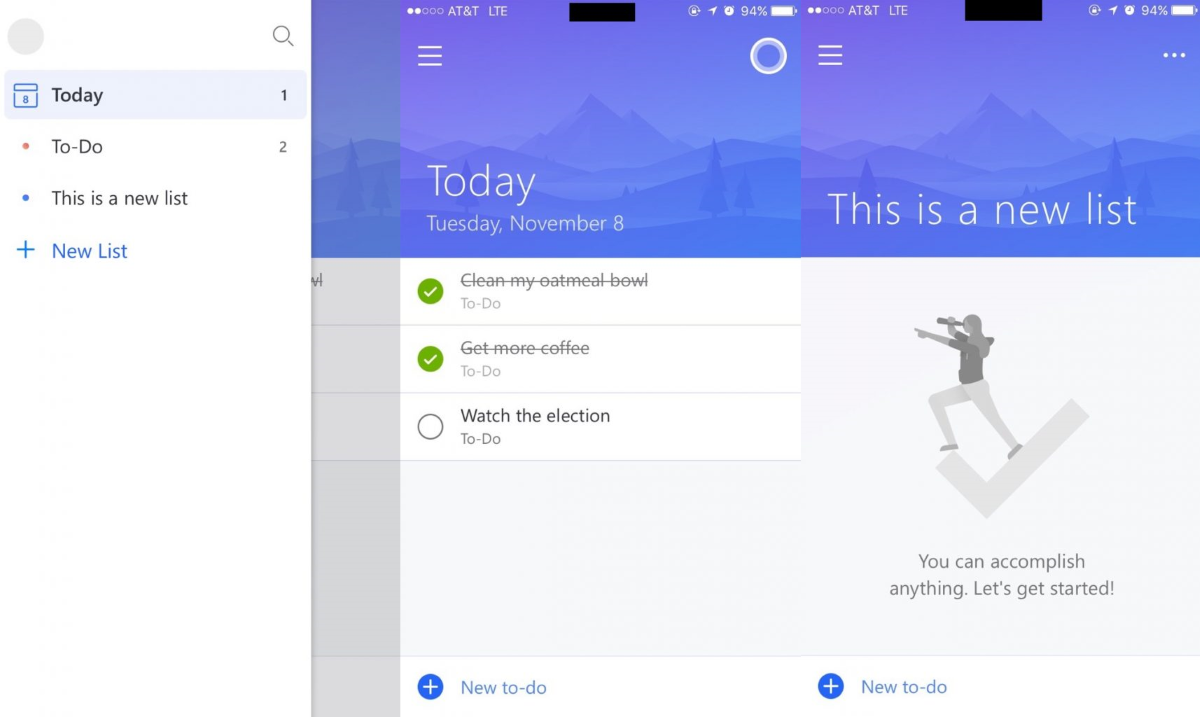 Project Cheshire looks like a very neat service, but the important question still remains: why exactly is Microsoft building another to-do list app? The software giant acquired Wunderlist in 2015, which is believed to be one of the best to-do list apps out there. Additionally, the company also makes OneNote which can also be used a to-do list app. However, as I have reported previously, Project Cheshire could potentially be a major update coming to Wunderlist across all platforms, but it could also be a standalone service as well. As usual, we should have a much better picture when the product is officially launched or in the coming weeks, so make sure to keep an eye on MSPU for more on Cheshire.