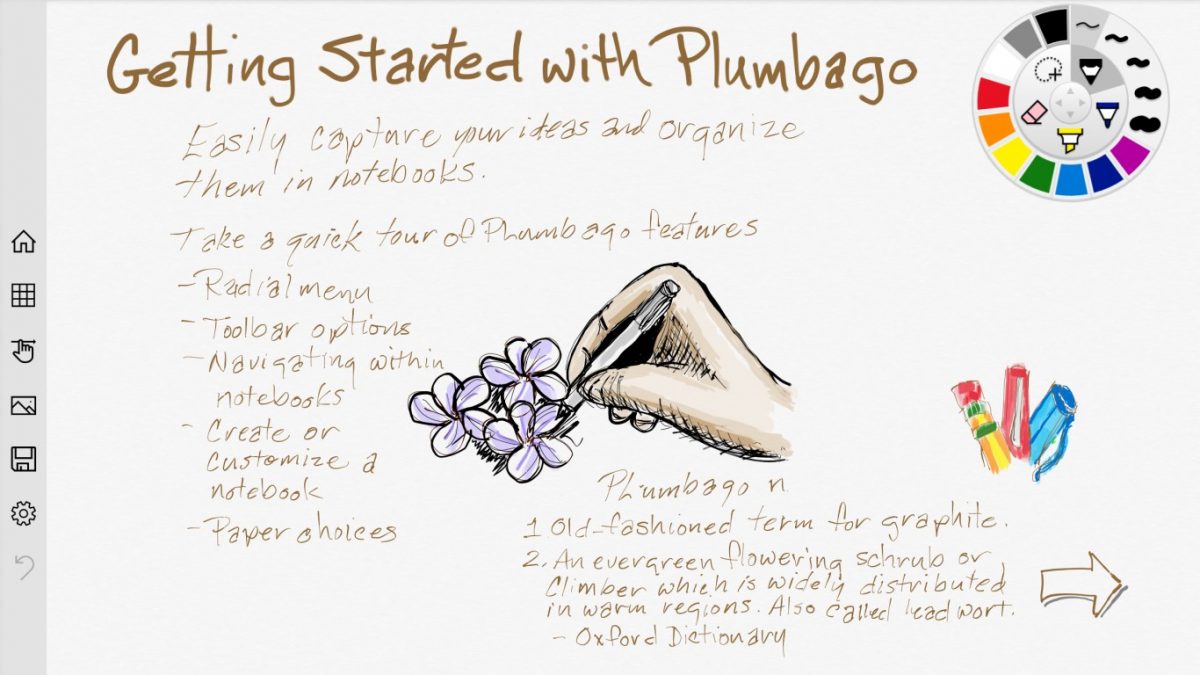 Plumbago is an app from Microsoft Garage that reimagines the notebook. It is a digital notebook with handwriting smoothing, realistic ink, and paper, and more. This app got recently updated in Windows Store with calligraphy pen, cloud syncing, portrait support and more. Find the full change log below.
What's new in this release:
• Portrait support — Create notebooks in portrait orientation.

• Calligraphy pen tool — Practice the art of calligraphy or enhance your drawings.

• Cloud syncing — Sync your notebooks across devices and store them in the cloud with Microsoft OneDrive.

• Save as PDF — Save your entire notebook as a PDF file for easy sharing, archiving, or importing into other applications.

• Quicker warmup for handwriting smoothing — Plumbago remembers your stroke style between notebook sessions, which makes for quicker and more noticeable handwriting smoothing effects.

• Performance enhancements — as well as several other minor bug fixes
Download the updated app from Windows Store using the below link.
Developer:
‪Microsoft Research‬